Why I Won't Be Setting Lofty Business Goals For 2016
I'm writing this post in my child's hospital room. It's long overdue, but my daughter has been ailing and I've been unable to concentrate. Back in my home office there's umpteen emails waiting to be answered, and I had hoped to spend this week reflecting on my business and doing some goal setting. But that's motherhood for you. Always a spanner to be thrown in the works.
This time last year, I had just signed up for one-on-one business coaching. I was stuck in a business rut, and I was falling into bad business habits. I was determined to do things differently in 2015. So I spent many hours visualising my desires, setting goals and making lofty business plans. And with the help of my coach, I was determined to succeed.
Things didn't play out entirely as I hoped. Together we repackaged my business offerings and aimed for a different market, but I experienced an immediate dip in business that knocked the confidence out of me for a while. And over the months, I ran out of steam. I simply couldn't keep up the pace my coach set.
To be sure, I did actually achieve lots of things in 2015 – a redefined brand and offerings which ultimately did work, the launch of many eBooks and digital products, and an enhanced reputation as an expert. But there was so much else I had wanted to achieve, which got left by the wayside.
What got in the way? In a large part, motherhood.
My 4 year old daughter is a never ending bundle of energy, and only attends childcare 1.5 days a week. She is highly dependent upon me and, having special needs, has therapy appointments that I need to attend. Depending upon her mood, I can get very little done while she is at home. Any jobs that take more than a few minutes or require serious thinking have to wait until childcare hours. I simply cannot fit everything I want to do with my business and my life into those precious few hours. I have to prioritise ruthlessly, and have let drop so many potential business development opportunities.  I know I'm not the only work-at-home mum who faces this.
I find this letting go to be endlessly frustrating. I am a creative entrepreneur to my core, and my mind never ceases to dream up great ideas. I love my job, and work feels like an enjoyable luxury when compared to sitting on the floor playing childish games. It takes every ounce of my patience not to jump up and knock out a few emails (one time when I did that, she ripped off my office door in frustration).
In truth, it's not just motherhood that holds me back. I have enough hours in my day to do more. But I find motherhood both physically and mentally exhausting, and I need time to recover. Neither my daughter nor I cope well with a completely full schedule. I have to prioritise zone-out time for both of us, to maintain our collective sanity.
So as 2015 draws to a close, I've come to the conclusion that when combining motherhood, business, and trying to stay sane, I will not try to pursue it all. But there's a proviso on this – I cannot do it all for now.
I will let some business opportunities go, for now. I will deliberately limit the amount of work I take on, for now. And I choose to do this because, for now, I prioritise being present for my only child in these critical formative years. Early therapy is key to giving her a fighting chance of thriving in mainstream society. And while her high needs mean she depends heavily on me now, I cherish the bonds of love and trust that we are creating together. I make absolutely no judgement on any other mum who prioritises things differently within her family, but it's what I feel must happen for us.
I've also decided to worry less about time frames. During 2015, I often felt that I was treading water. But looking back, I realise I have achieved quite a lot. It just happened slowly, in dribs and drabs, so that I hardly noticed the progress. So here's the lesson for me – slow, choppy progress, is progress nonertheless. So in 2016 my goal is to just keep on moving, even if I can't take giant leaps at a time.
Then in the very near future, when my child is no longer so dependent upon me, there will still be endless exciting business opportunities to pursue. And hopefully, I will have the focus, the energy and the freedom to pursue them with all my heart.
Fiona Amarasinghe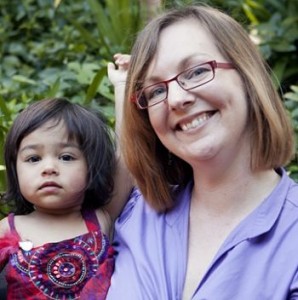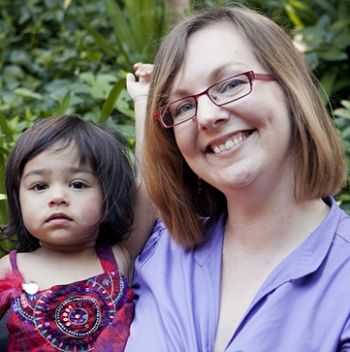 Fiona Amarasinghe is a Melbourne mum, married and with a young daughter who is equal parts delightful and difficult to parent. She has autism and energy to burn. When not chasing after her, Fiona works as a kid's party planner and entertainer, running her business Easy Breezy Parties from home.