We are the lucky country for so many reasons and one of those reasons is that we have access to a variety of the best fresh seafood in the world – our land is girt by sea.
This Australia Day, you could throw a 'shrimp' on the barbie, but that is so 80's. With very little effort and a whole lot more flavour, try these recipes:
Marinated Barbecue Seafood
Prawn, Mango and Avocado Salad – nothing says summer in Australia like prawns and mango
Barbecue Noodles
Prawn Noodle Salad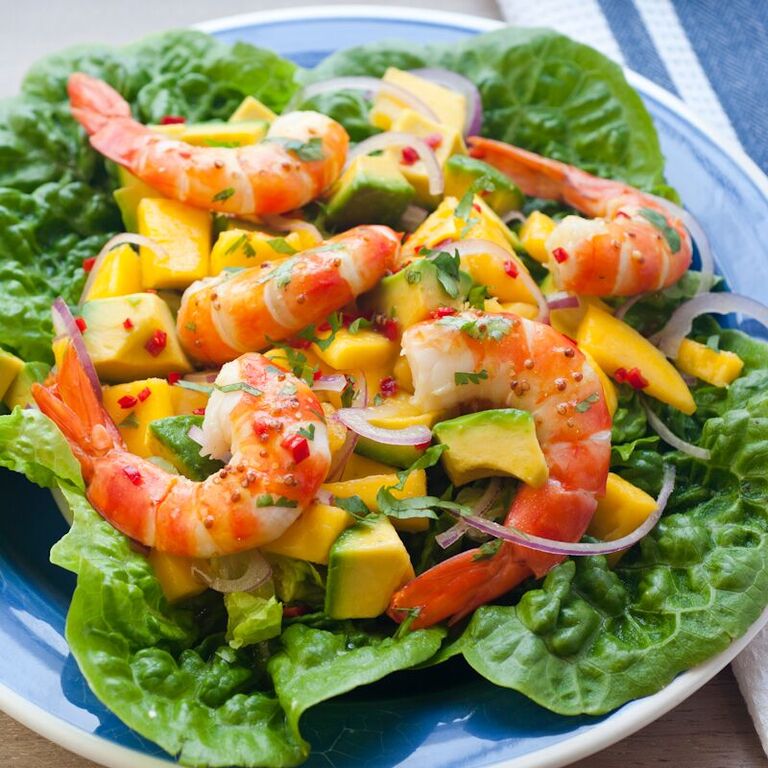 If you are heading off to the beach or to the many parks which grace our beautiful land, try these quick and delicious picnic ideas:
Vietnamese Chicken Noodle Salad in mini noodle boxes ($3 pack of 5 from the Reject Shop)
Pumpkin and Spinach Frittata
Thai Beef Cucumber Cups
Mini Chicken Caesar Salads
Fig wrapped in Prosciutto
Vietnamese Rice Paper Rolls
It wouldn't be a classic Aussie Barbie without a burnt snag or two but this year surprise your friends and family with a perfectly cooked steak, served with a range of delicious, fast and healthy salads:
Pumpkin and Feta Salad
Tomato Salad
Beetroot Salad
Haloumi and Watermelon Salad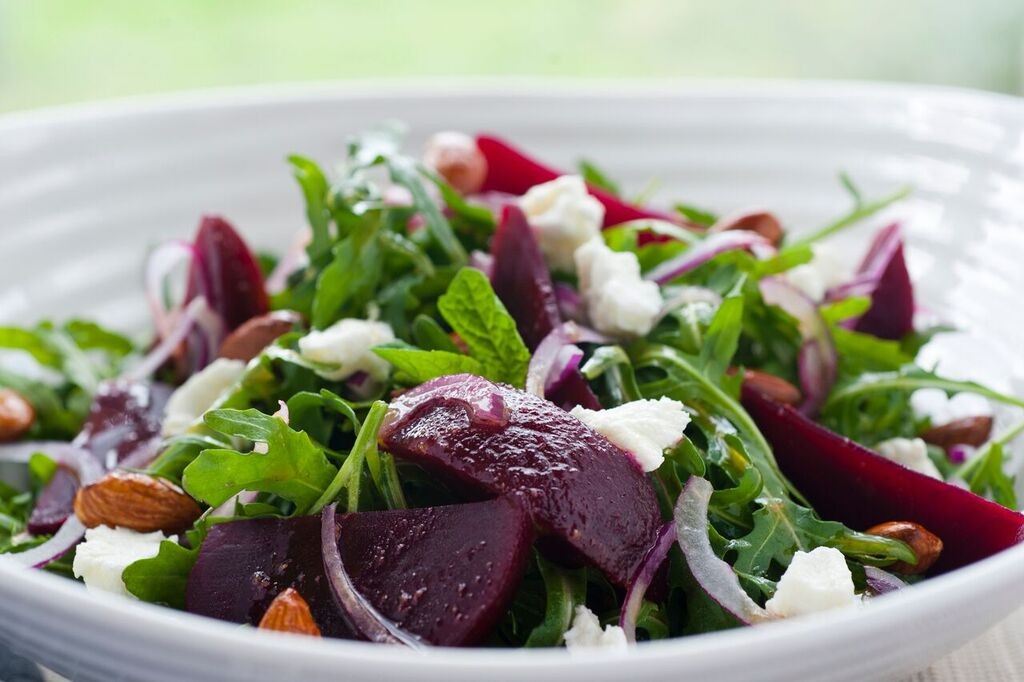 Tips for cooking the perfect steak:
Ideally allow the steaks to come to room temperature.
Rub the steak with oil, salt and pepper just as you are about to put the steak on the barbecue. If you salt the meat too early, it will draw the moisture out and make it dry.
Contrary to popular belief, turn the steak often, probably every minute or so. Your steak will cook faster and more evenly by turning it frequently.
Now the big question – how long do you cook it for? It all depends on the thickness of the steak.
| | | | |
| --- | --- | --- | --- |
| Thickness | Medium–rare | Medium | Well done |
| 2½ cm | 6–7 minutes | 8–9 minutes | 10–12 minutes |
| 3½ cm | 8–9 minutes | 10–11 minutes | 12–14 minutes |
| 4½ cm | 10–12 minutes | 14–16 minutes | 18–20 minutes |
These are total cooking times, not for each side, and are based on a gas barbecue. Times may vary slightly depending on the type of grill you have and whether you use wood, charcoal or gas. If you are cooking a steak on the bone, cook for 1-2 minutes longer than the times suggested above.
Finally rest and relax – both you and the steak. When the steak is cooked, remove from the heat, cover loosely and rest for 5 minutes.
Summer TABLE has your Australia Day celebration covered, with these fast, delicious and healthy meals ready in less than 20 minutes.
After years working as a Company Director in the Finance industry, starting a family and moving half way around the world, Jodie Blight discovered her passion – creating healthy, easy and delicious family meals. "A fist pump from the kids is as good as a Michelin star in my books."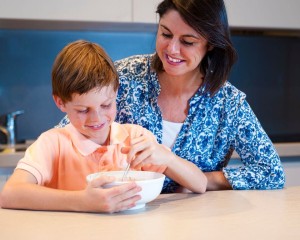 And in a world first, just scan the recipes in the book to create a shopping list on your phone, with all the items sorted by aisle at your local supermarket. Too easy!
For more fast, delicious and healthy recipes, grab a copy of Summer TABLE from Sussan, Mozi, independent bookstores nationwide or online at www.hellotable.com.au RRP $34.95.