Life Instyle is Australia's premium boutique trade event that showcases products and brands on the cooler side of style and design.
With a strong focus on creative excellence and innovative design, Life Instyle has become a highly anticipated and sought after event within the retail industry and a centre of activity for buyers with their finger on the pulse.
In the lead up to the Sydney showcase (February 18-21 2016, Royal Hall of Industries & Hordern Pavilion), we chat to Jillian from Billy & Scarlet about where she gets her inspiration from and what design trends they are loving right now.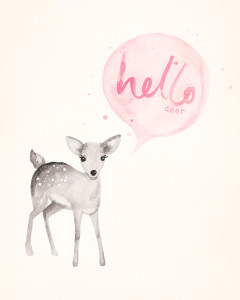 Tell us a little about your business – what is it you do?
I design and make art prints for nurseries and kids rooms. I use a mix of watercolour, ink and pencil to create illustrations of little animals and sweet handwritten sayings.
Tell us why you do what you do!
I studied graphic design at university, and the more time I spent on the computer, the more I craved time away from the screen. It was this desire that lead me to go back to my art materials and experiment with illustration. I fell in love with watercolour and the soft, dreamy effect it creates! I absolutely love children's illustration and had so much fun creating works for little ones, so my work naturally progressed this way.
Where do you get your inspiration from?
At the moment a lot of my inspiration comes from nature – I'll find myself walking home and wanting to pick up every leaf or flower I see on the ground and thinking "I need to paint that"! I also love visiting art galleries and seeing the work of other watercolour artists, particularly those who have been practicing for years. It inspires me to keep refining my skills.
Tell us about your average day – what does it look like/feel like?
My day starts quite early with packaging orders and answering emails. I write down my to-do list early, and try and get as many tasks done as possible before lunch so that my afternoons can be spent on a project like painting, or preparing for an event. I have music or podcasts playing most of the day.
Where do you see your business going? What are your biggest hopes and dreams?
I would love to expand my product range! I'd ultimately love to keep creating work that I'm proud of and that brings joy to others.
What are you most looking forward to at this years Lifeinstyle/Kidsinstyle event?
I'm really looking forward to being there, and the buzz of the event! I'm excited about meeting retailers from all over Australia and the faces behind the other labels who are exhibiting.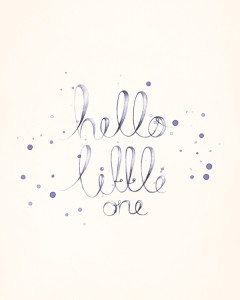 Quick bites:
What is your fav kids room inclusion?
This is going to sound biased…but I love artwork! I feel like an artwork can really make a room, whether it be a statement piece or a piece that completes one little area.
What is your fav trend at the moment?
I love seeing rooms that bring an element of nature in – like a suspended tree branch used as a clothing rack, or vines hanging from the walls…some of the rooms I have seen are incredible and so unique!
What are the keys to good design?
I think a big key is to have a vision – whether you're creating a series of artworks or decorating an entire room. If you have an idea of where you're going and you can see the big picture, you've got a framework to work with and can make creative decisions accordingly.
What makes you really happy?
Painting while listening to an audiobook or podcast is one of my favourite things to do, especially on a rainy day! Other than that, coffee dates with my husband and friends, going for walks, swimming in the ocean.
Why should people come along to LifeInstyle/Kidsinstyle?
I think it really opens your eyes. It's one of the most inspiring events, seeing so many incredible products in one space!
www.billyandscarlet.com
@billyandscarlet (Instagram)
facebook.com/billyandscarlet