In the lead up to Valentine's Day,
Little Connoisseur
is celebrating the brands official launch and the release of their first collection, a range of personalised floor cushions for kids called the 'Valentine'.
We chat with Shea Guymer and find out more about her beautiful brand…
Tell us about your business. What do you do and WHY do you do it?
Little Connoisseur creates luxury décor items for kids and our launch collection is a range of personalized floor cushions.
It all really started with a passion for beautiful craftsmanship and a love of homewares, particularly furniture. I've always had a secret love affair with furniture and soft furnishings. I studied Industrial design straight out of school thinking I'd become a furniture maker, but gave up my degree two years in to pursue a career in advertising.
When I had my little girl, I took 12months off and it gave me time to think about what my next career move would be. I'd always loved making things with my hands and the idea of running my own business but hadn't quite decided what that business would be.
Then like so many other people, the idea came when I went looking for a particular thing and couldn't find it – in my case it was a floor cushion for my daughter. I wanted a floor cushion that I loved the look of. Something that would suit my home décor, but that was practical for kids, and that Poppy would love as much as I did. So when the shops and Google failed me, I decided to design something.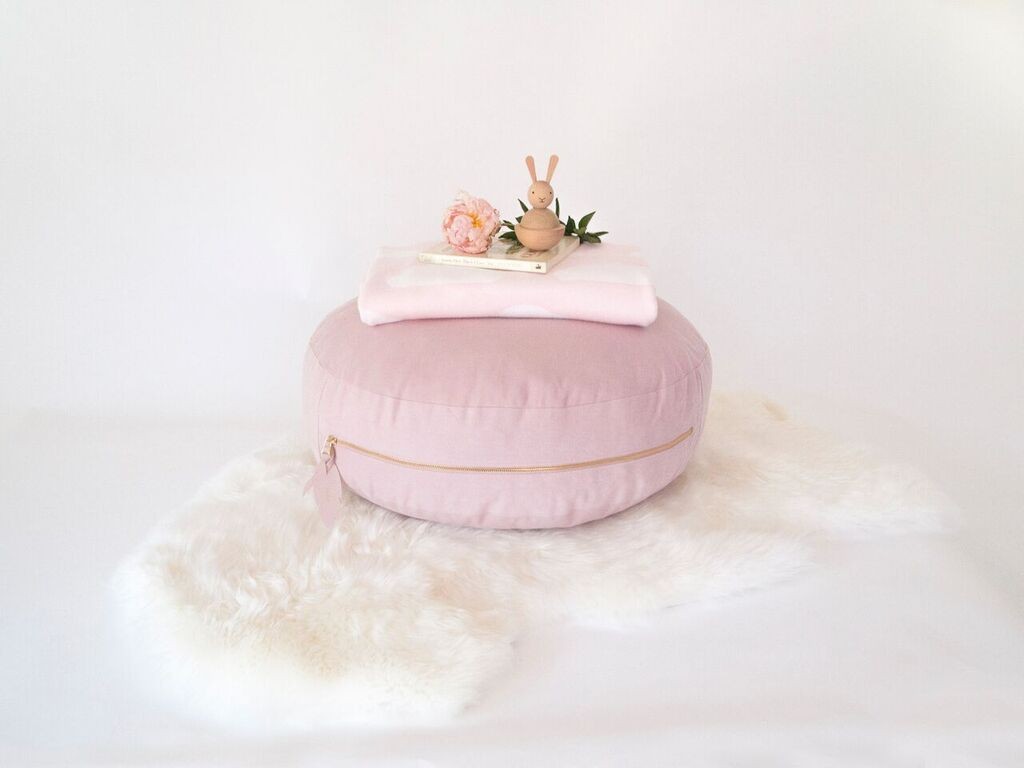 What was the inspiration behind it?
When I started the design process, I had in my mind that I wanted it to be something that felt contemporary, a piece that you'd have for years as your child grew. I didn't want it to be for a certain age group, or be limited to a particular room in the house. I wanted it to feel as comfortable in the living room as it did in the nursery and for big and little people alike to appreciate the design.
Importantly though I wanted my daughter to feel like it was her special place to sit – somewhere that she could read a book, watch TV or daydream. That's how the idea of personalization on the adornment came about.
What are the challenges for your business?
Deciding where to go next is always really difficult. We're still just starting out but we've already had such an incredible response to Little Connoisseur and our cushions. The next step is to move past just cushions and into other décor, I'm already designing away madly.
The personalisation aspect is also a challenge in growing our business. At the moment I lovingly typeset and gold foil emboss every single cushion adornment, so it's quite time consuming and puts limitations on how quickly we can grow. Unfortunately there are only so many hours in the day.
Tell us a little about your life pre-babies. Who was Shea?
Pre-babies (and post) I'm still pretty much the same. I've always been quite career focused. After Uni I spent 8 years in advertising working on the client services side for some really big brands and I've spent the last 6 years working in fashion as a marketing for names like Mulberry, Calvin Klein and Armani Exchange. Needless to say I've always loved what I've done for a living and been so passionate about it. Now running my own business with Little Connoisseur I love my job even more.
I'm an eternal optimist and firmly believe that if you work hard and put good things out to the universe good things will come back.
I love movies – particularly ones that allow me a little escapism. I'd love to live in a world where nothing terrible happened, I can't stand listening to the news, it makes me so sad.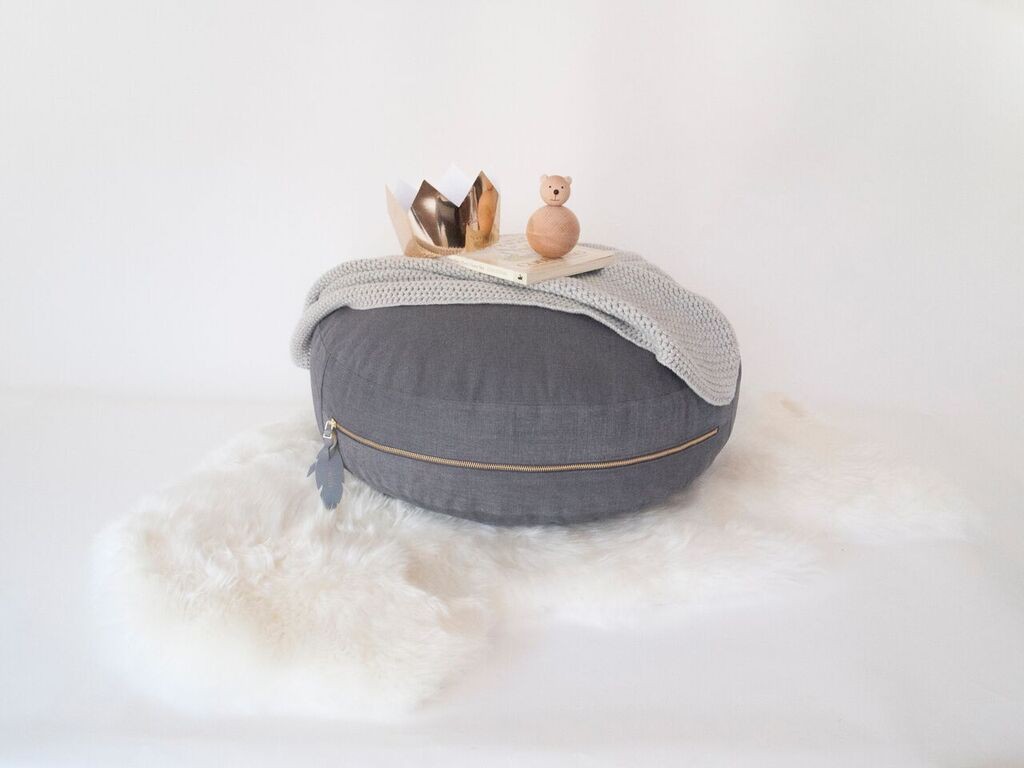 What is your world like now that you have your little one?
Busy. At times crazy, but mostly it's really wonderful. Josh is so supportive – he's a really hands on Dad and loves Poppy to bits. And well Poppy is the best thing (outside of meeting my husband) that has ever happened to me. She makes me laugh like no one else can with the funny faces she pulls and the stories she tells. I'm sure I'll say it again once she's three but two is THE BEST age.
What, if anything, do you miss of your 'pre-baby' life?
I miss going out for dinner (or anywhere) on a whim… And I miss only having to clean up my mess. Little people are so small but can somehow turn a house upside down in 5minutes flat. The cleaning is endless.
Oh and I know everyone says it but I miss sleep, and sleep in's and just staying in bed until you feel like getting out.
What is your greatest wish as a parent and role model for your children?
My wish is that Poppy feels loved to bits every day and that she grows into a happy, confident and kind person. I hope she appreciates the value of hard work and determination and has the tenacity to pursue her dreams whatever they may be.
What is the most challenging part of being a parent?
Getting it "right" because unfortunately there is no right or wrong in parenting, you just have to make what you think is the best decision and cross your fingers it turns out ok.
Quick bites:
What is your fav kids room inclusion? A plant. I love to have greenery in every room.
What is your fav fashion for kids? I love the hipster kid trend. Those gorgeous kids who are rocking their own distinctive style and have the attitude to carry it off, are amazing!
Coffee or tea? Neither.
Wine or water? Water.
Yoga or running? Does Underwater running count?
Best tip for new mums? Sleep as much as you can and try not to listen too much to what the other mum's say you should or shouldn't be doing. If something is working for you stick with it.
Best tip for working mums? Regardless of whether you're working or a stay at home mum, remember you're doing your best and that counts for a lot.