By Nicole Fuge, MD® Managing Editor
Whether you're a stay-at-home mum, have found yourself working from home, have tiny bebes, or have a tribe of school-aged kids – COVID-19 has changed our lives whether we like it or not, and being in and out of lockdowns is testing our limits. So how do we make sure we're coping with these changes, and how do we look after our mental health?
Elisabeth Shaw, CEO Relationships Australia NSW, says in times of helplessness and frustration, it helps to have a plan – even if it's a plan that we try, test and abandon at the end of the day; it feels better than 'anything goes'. Elisabeth also says once we get past the fact we're going to have to do things differently for a while longer (even if it is annoying AF), we need to keep in touch with how we are coping emotionally, what we can do to take care of ourselves… #selfcare, and always be kind and respectful to the people around us.

How to manage your mental health while you're in #lockdown
1 // Understand what isolation does to your mental health
This depends on our personalities and living circumstances. For example, introverts can find it easier to be alone, but extroverts draw their energy from others and can struggle. If you are isolated with your family, it depends on the dynamics of the group and even the architecture – are you literally fighting over space?
People are stressed by their loss of control, the uncertainty and lack of definition of the problem. We don't know how long this has to happen for or even exactly what to do at times. For some, the circumstances are literally depressing and anxiety-provoking, and for people without a plan to manage, or who are vulnerable to those feelings anyway, this situation can cause more concern.

2 // Know what to look out for
If you start to feel more despondent, down; you lack motivation and focus; you feel hopeless about the day and wonder what the point of anything is; it is a sign that action needs to be taken.
If your sleep is disrupted (more than it normally is as a mama!), you have difficulty going to sleep, staying asleep or wake up early, again that can be a concern.
If you your lose appetite or are excessively reaching for food or alcohol to kill time or comfort yourself, that can also be a warning sign. Not only might that affect your health, the resulting effects can also make you feel worse about yourself and your situation.

3 // Help your kids
Give them info appropriate to their age group. Help them interpret the stories they are hearing on the news and remember they are listening to all your conversations too. Focus on safety and looking after each other, rather than fear and risk. Look up the inspiring news stories of courage and resilience, and the creativity coming from lockdown and share those.
And bring them into planning – How are we as a family going to manage our boredom today? What's worked so far? What tried and failed? Normalise the feelings around. One family member might have a flat day, another a grumpy day, another a positive day. Accommodate that; all feelings are valid but need to be respectfully managed.

4 // Follow these tips for managing mental health
Develop and maintain a routine for the day. Set yourself goals and tasks that feel meaningful to 'tick off'. And mark the end of the work day – home and work can blur together.
Change clothes as you might have before and go straight out for a walk. Leave the room you have been working in if you can. Try not to use family/private space e.g. your bedroom as a workstation.
Make sure you check in with others throughout the day. Don't let yourself get isolated.
Maintain exercise. We are more vulnerable to constant sitting while at home. Do something for 10 minutes every hour. Walk while on the phone. Whatever routine keeps you mobilised.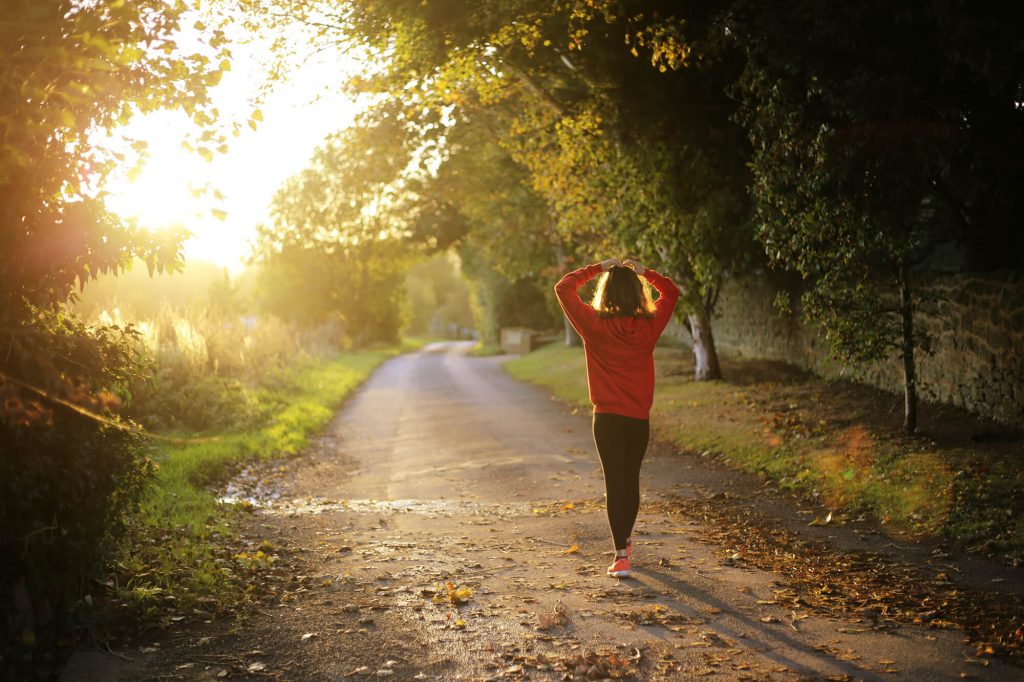 ---