By Abigail King
Let's face it mamas, makeup is brilliant. Ever since the first Egyptian reached for a kohl stick to widen & brighten their eyes, makeup has been a welcome partner in crime to  glam up for a night out, disguise a poor night's sleep, or as a form of self-expression. But with the average woman hosting a myriad of chemicals on her face every day, could it be time we simplify our beauty bags (along with our lives)?
We've put together a list of five beauty swaps you can make today easily to ditch chemical nasties from your beauty regime for good.
MOISTURISER
Kimberly Sayer Antioxident SPF 30 Daily Moisturising Cream // $56.90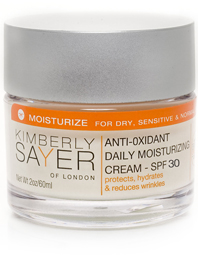 Time is precious – opting for a daily moisturiser with an SPF factor means that you're smashing out two steps in one and you'll never leave the house without that all-important sun protection. While SPF moisturisers tend to come with a list of chemical barriers, this one from Kimberly Sayer relies on Titanium Dioxide and Zinc Oxide for SPF protection as well as Borage Oil and Nettle Extract to foster cell regeneration and diminish wrinkles.
CONCEALER/FOUNDATION
Inika Organic Certified Organic BB Cream // $59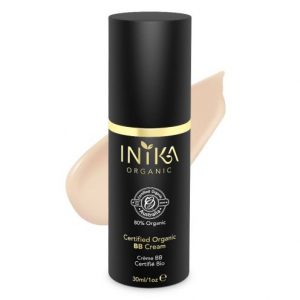 Australian brand Inika Organic has been a regular appearance on Emma Watson's The Press Tour, and for good reason! With 80% organic ingredients, Inika's BB Cream with prickly pear, pomegranate, avocado and jojoba oils is perfect for light daily coverage, or opt for their Certified Organic Liquid Foundation with Hyaluronic Acid for a light-weight but buildable formula.
MASCARA
100% Pure Fruit Pigmented Mascara // $34.95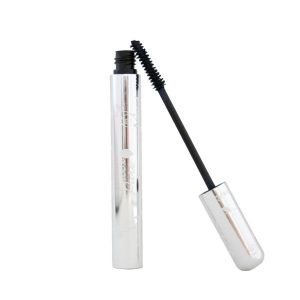 Want a mascara that does it all? 100% Pure have your back. With a list of ingredients that reads more like your grandma's garden than a beauty product, this Fruit Pigmented Mascara promises to lengthen, thicken and gloss lashes with a healthy dose of ProVitamin B5, Vitamin E, Oat and Wheat protein for conditioning. The formula is smudge and water proof, but more importantly it's also free from synthetic dyes, coal tar or formaldehyde. Because who wants to wear any of those on their peepers every day?
LIPSTICK
Bodyshop Colour Crush Matt Lipstick // $21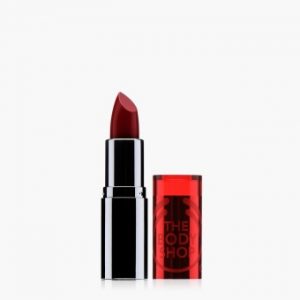 Still think that the Bodyshop is merely the home of fantastic scrubs and body butters? It's time to think again! This iconic brand now offer a full range of makeup and beauty products. Their boldly pigmented Colour Crush Matt lipsticks are cruelty-free and made using Community Trade Brazil nut oil and beeswax to keep your lips feeling lush all day long. Another favourite of Emma Watson's makeup team, the colours available can be mixed and blended to create your perfect shade.
TANNING
LaMav Gradual Tanning Moisturiser // $39.95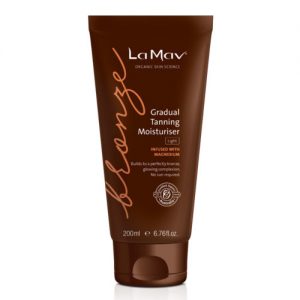 Who says self-tanners need to stink? This organic gradual tanner from LaMav comes infused with a whole list of fantastic ingredients including Argan Oil, Macadamia Oil, and Vitamin E to leave your skin soft and glowing without any of the nasties. Like any gradual tanner, this organic bottle of goodness can be used occasionally for a gentle sun-kissed look, or applied daily for a deeper tan.
You might also like TREND: Why Matcha Is Your New Bestie and BEAUTY: 4 Fast Ways to Dewy Skin
MD®