Vanessa Davey,  a former corporate lawyer and mum to Jack, Shares her top 5 reasons why working mums shouldn't feel guilty. Nor should stay at home mums! 
I came across an interesting Twitter profile this week, the aptly-named @manwhohasitall. This tongue-in-cheek account applies to men in the workplace the same inane commentary usually reserved for working mothers, to demonstrate just how ridiculous it sounds when applied to the opposite sex. My favourite: "I have absolutely nothing against fathers in the workforce, as long as they can concentrate on the job.". I kid you not, I heard that one (replacing "fathers" for "mothers") from my last boss when I returned from 12 month's maternity leave.
Whenever I hear these kind of statements I am still shocked that there is such a double standard when it comes to working mothers. Particularly when approximately 65% of mothers who have children under 18 work outside the home in some way. A lot of these comments can lead us to feel that dreaded Mummy guilt – about putting our child in childcare, not devoting our time to the household, etc. But we needn't and shouldn't feel guilty for returning to work after having kids. Especially when, like me, you must do so simply to make ends meet. So here are my top 5 reasons why we shouldn't feel guilty for being working Mums.** (Disclaimer: Stay at home Mums are wonderful too and the below is in no way intended to imply that working mothers are better mothers. We are all awesome Mums and need to support each other no matter our choices for us and our families!)
We're Great Role Models
I remember my Dad always saying to me when I was a child that I could do anything I wanted to do in life, and that being a girl shouldn't stop me (though that last part was usually when he wanted to me to help out with jobs like mowing the lawn!).
When your children (especially your daughters) see you placing importance on your career and working life, you are teaching them that same lesson; that they can have a career and home life, and it is ok to want to achieve in both areas of their life. I also believe that we're teaching our kids to have a great work ethic that they will draw from later in life.
We're Better Mums with More Time Out
Ok, so this one may not apply to every working Mum, but in my experience I am a much better Mum when I have had some 'time out' at work. Having that time to just focus on me and things I need to achieve, and having adult conversation, makes me appreciate and enjoy my time with my child so much more. It means we spend quality time together where I have more patience for giving him the undivided, direct attention he craves. And as confirmed in a recent study by the Journal of Family and Marriage, when it comes to parenting, quality time is usually more beneficial than quantity.
Childcare is Beneficial for Our Children
My son goes to daycare 4 days a week and has done so since he was one year old. He's the kind of child that can be shy and will always let others go before him. Being in childcare is really helping him to socialise and develop his interpersonal skills much more than he would at home, especially as an only child. Not only that, daycare teaches children to be resilient and independent. Plus, studies have shown that children who attend daycare prior to attending school have less days of absence than those who didn't attend daycare (see, there is a plus side to all those daycare-related illnesses!).
We're Better Wives When We're Working
Having an identity outside of being a Mum gives me more in common with my husband and gives us something else to focus on other than our child. When Jack is in bed of an evening we chat about the things we found challenging during the day, things that went well and what we are working on. It is so important to have that connection with your partner in relation to things other than your children.
Feeling Guilty Won't Change Anything
Last but not least, when I do (inevitably from time to time) succumb to feeling guilty about leaving Jack to go to work I try to remind myself that feeling guilty will only drain my energy away from getting my job done and getting home to my boy. While it is perfectly natural to feel guilty about leaving your child to go to work, you should try to remind yourself that it won't change anything. This is particularly the case for those of us who have no choice but to work.
So, whether you are reading this on your lunch break or after your kids have gone to bed after a long day, let these reasons be reason enough for you overcome that sometimes all-consuming working Mummy guilt!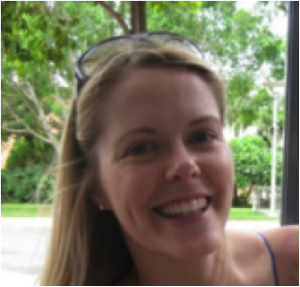 Vanessa Davey
Vanessa is a former corporate lawyer and the owner of online children's store, Jack & Willow. Jack & Willow specialises in beautifully curated décor, toys and clothing for babies and children from 0-5 years of age. Vanessa is a Mum to Jack, 3, and wife to Greg.
Featured image by Clare Martin Lapworth