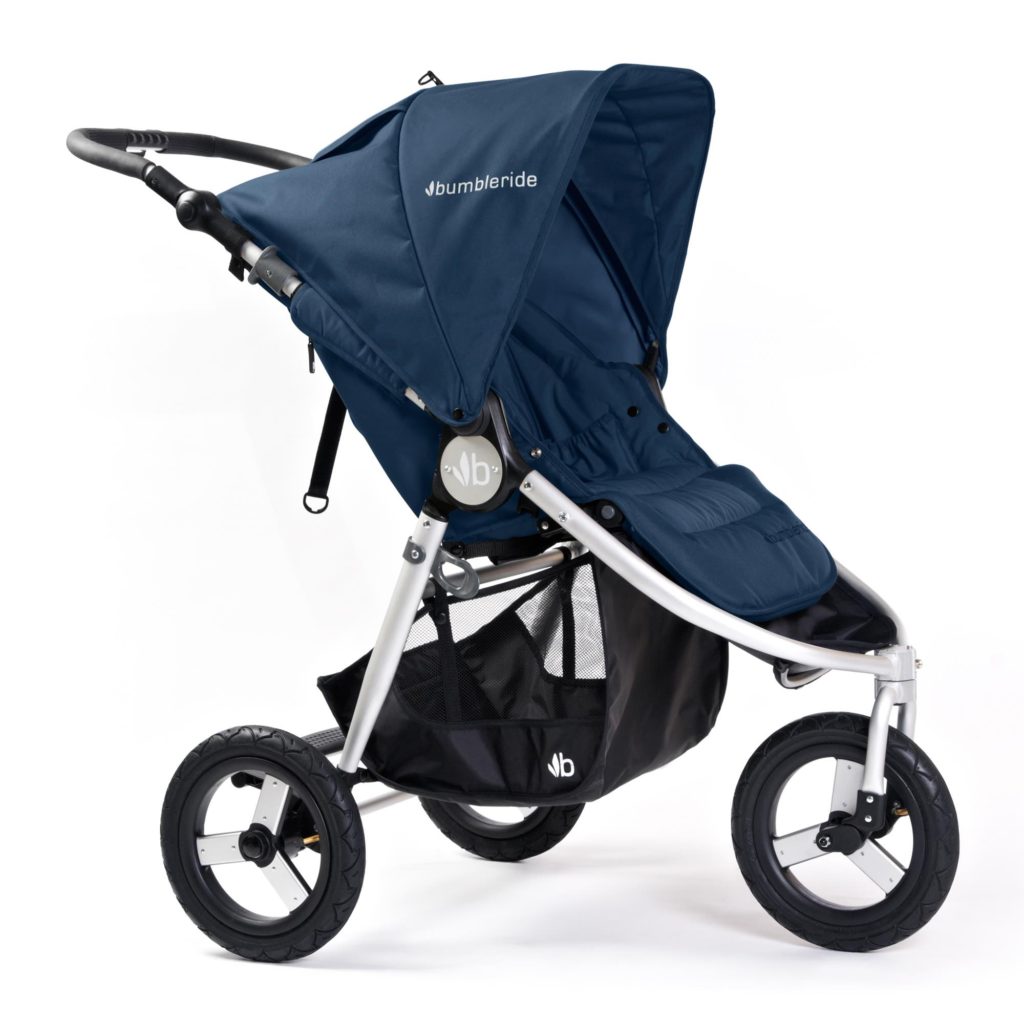 If you have ever had the pleasure of pushing a Bumbleride Indie stroller you know that it's a pretty neat ride. Across dirt, gravel or sand, it's as smooth as anything for both bub and mama, so we're pretty excited they've just updated it with some more cool features.
The main amaze new gadget is the ingenious geared hinge which basically does the folding for you. Once folded, the frame also auto-locks and is ready to stand or lift into the boot.
In addition, the high quality suspension has been extended to all wheels, and the footwell has been extended for even longer legs. The canopy has been re-designed with a pop-out extension panel for extra sun protection, and you can zip off the back part for extra air-circulation. There is also a new mesh section on the backrest to assist airflow and the seat can lay flat for a newborn. Plus, the frame still has its three-year guarantee.
Bumbleride's quest to minimise the environmental impact of its production also continues, with all fabrics now 100% recycled.
So, yep, we're pretty impressed. All we want now is a beautiful mountain-top to take it for a spin.
MD®