Fiona Amarasinghe, founder of Easy Breezy Parties shares these suggestions for DIY party entertainment for babies and toddlers sure to make your next party a hit:
First birthdays are so special and many of us like to mark the occasion with a big party. This can mean having a whole bunch of babies, toddlers and older kids to entertain – eek! So how do you do that?
Hiring an entertainer can be a waste for babies and toddlers, who have short attention spans and like to play at their own pace. I find that setting up activity stations works better, and it is something you can do yourself.
Here are the activities that I find work best. These activities are all easy to prepare and, once they have been set up, you really don't have to do much to run the activity.
Baby Play Area
Parents will really appreciate having a space where they can pop their babies down to play safely. Create your own baby zone with a pop-up tent and tunnel, and an inflatable pool filled with plastic balls. Lay down click-together foam tiles or non-slip mats, and add some larger baby toys.
You can also include a box of toy musical instruments or shakers, and have an iPod dock out of reach playing children's music. Keep some bubble bottles or a bubble machine nearby for parents to operate.
You might also like to set up a portacot or playpen where parents can place their babies while they grab themselves some food.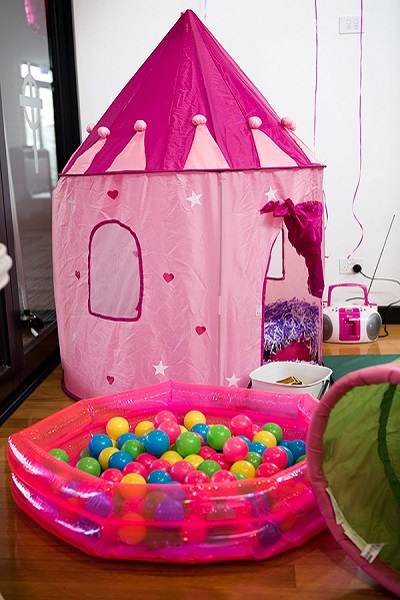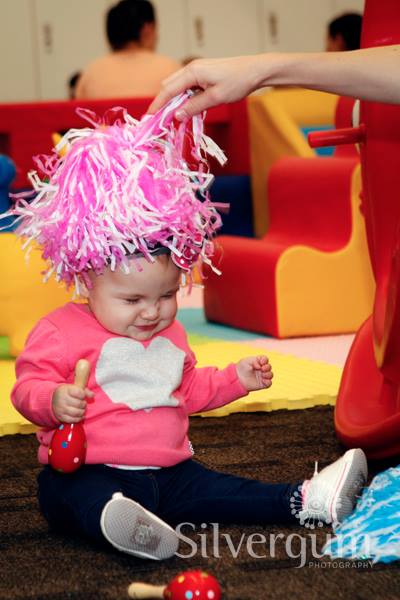 If you have the budget and the space, you could instead hire soft play equipment to create a fabulous play space that the kids can climb on. This is a really great option for toddlers. Just search 'soft play hire' in your city.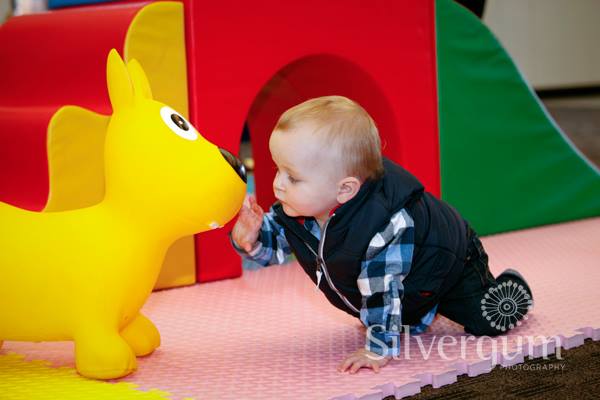 Playdoh Monsters
This is hands-down my most popular activity station at the parties I run. Set up some child-height tables, a few stools, and lay out lots of playdoh. Then add playdoh rollers, cutters, etc and leave the kids to it.
Toddlers and preschool aged children will absolutely love to create playdoh monsters. Provide bowls of googly eyes, feathers, pop sticks, spaghetti and dried pasta, chopped up pipe cleaners and straws, and watch them get creative. Take photos of the kids with their creations, and let them take them home as party favours. This is an activity that requires a bit of supervision, due to the small items, but I find many parents love to get involved and make their own monsters.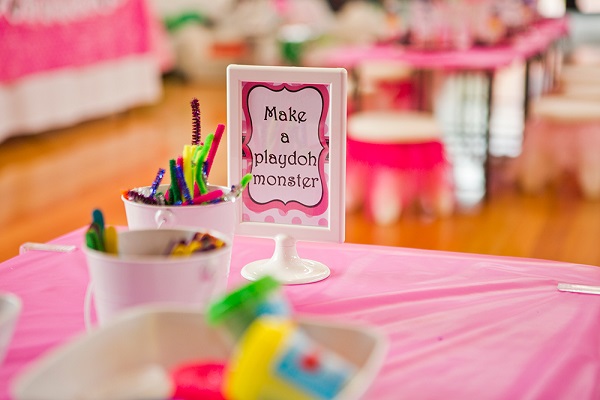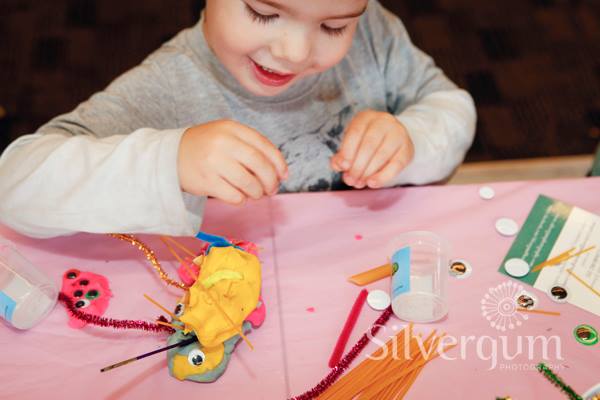 Craft and Colouring Station
This activity is great for children aged ~2-5. Set up child height tables and lay out some colouring pages and crayons or pencils. Now add a craft. For a no-mess option, buy stick-on foam shapes and gemstones, then provide cardboard cutout shapes or cards, and the kids will be able to decorate without needing glue or scissors. Note that the kids may wish to stick on googly eyes and feathers from the playdoh station, so keep sticky tape and PVA glue handy (and under adult supervision).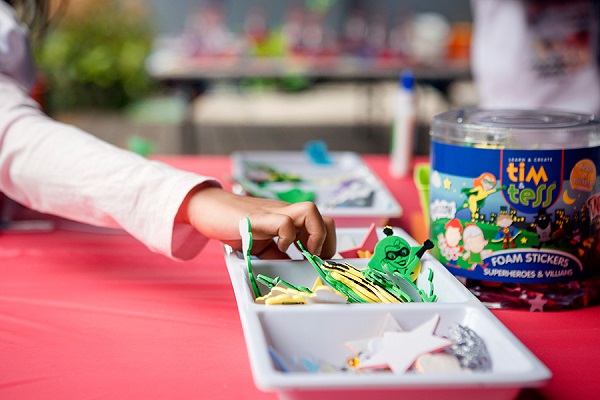 Treasure Hunt
If you have a garden or playground at your venue, children aged ~2-5 will love do to a treasure hunt. It is ideal if you can keep this area off limits until you're ready to start the hunt …otherwise your treasures will go missing!
Purchase some little trinkets (make sure they're waterproof, or place them in plastic bags). Now make up a card with pictures of the items to be found. You can do this by finding images on the internet and copying them into a document in your favourite editing program (Word, Publisher, Illustrator, etc). Print off a card for each child – this is much easier for little children to understand than simply telling them what they need to find.
Place a big tub in the centre of your space and tell the children to put any treasures they find into the tub. That way, you can distribute the treasures evenly at the end, so no one misses out. Also, if they're having lots of fun, you can sneakily re-hide some treasures from the tub during the game, to keep it going!
Toddlers will probably need their parents to help them with the treasure hunt, which makes it a lovely way for the parents to get involved.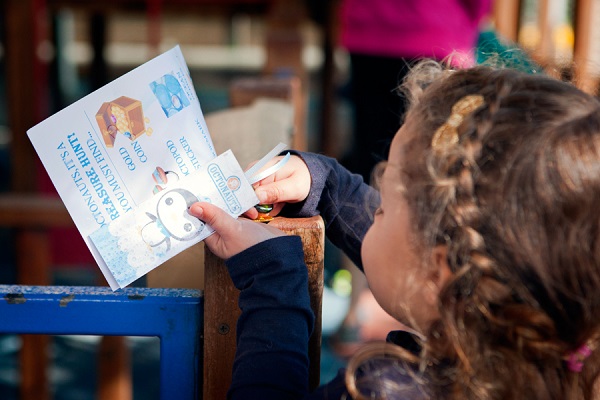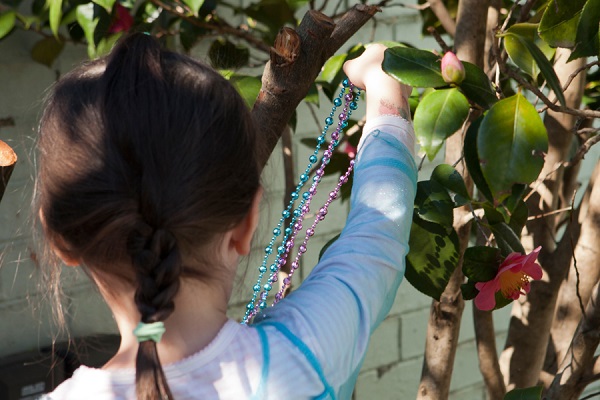 Read more hints on how to make a themed treasure hunt. 
Face Painting and Temporary Tattoos
You can hire a face painter, or give it a go yourself. Another option that requires zero painting skills is to set up a temporary tattoo station. You'll need a table and low chair for yourself (the kids can stand), and a plastic tray or tub with a bowl of water, a small sponge, and a tea towel for spills. It's also handy to pre-cut your tattoos and display them so that the children can choose what they like. Allow for around 2 tattoos per child.
Photography courtesy of Silvergum Photography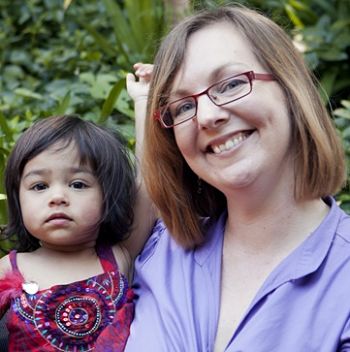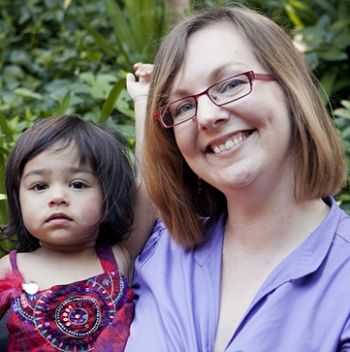 Fiona Amarasinghe is the founder of Easy Breezy Parties, providing kid's parties across Melbourne. Her eclectic career has encompassed management consulting, bellydancing and kid's entertainment. Now mum to one little whirlwind, Fiona does most of her party preparation after bedtime, and frequently gets lost for hours on Instagram and Pinterest.
For lots more DIY decoration ideas, get your copy of The Essential Kid's Party Planning Guide or The Ultimate Planning Guide For Baby's First Birthday.
www.easybreezyparties.com.au
www.facebook.com/easybreezyparties
www.pinterest.com/easybreezyparty
www.instagram.com/easybreezyparties
www.etsy.com/shop/EasyBreezyParties