The Christmas season has arrived! Our fav time of the year here at Mama Disrupt® HQ. Bring on the Christmas parties, the neighbourhood lighting up with CHRISSY LIGHTS and CAROLS in the park.
Yes, it can get a bit cray cray, but it's also at times like this, we can feel super THANKFUL for our loved ones, the roofs over our heads and this beautiful country we live in!
To help you get Christmas sorted this season, we have created the MD® Super Simple Bucket List of F-U-N for the festive season, plus rounded up some of the coolest buys for the whole fam bam in our stellar Christmas Mini Mag Gift Guide – loaded with gorgeous goodies to choose from, including:
Mama Sanctuary // It's time to treat yourself mamas! Indulge with goodies by leading brands, including Ikatan Spa, Organically Bare, Bae the label and more.
Outdoor Adventure // Embrace the summer vibes with some of our top picks like Mountain Buggy, Redsbaby, The Nappy Society and more.
Little Fashion // Step into style with these gorgeous discoveries for mama + boo by brands, including Band of Boys, Baby Bootique and many more!
Playtime Heroes // Enrich your bebe's lives with exciting additions by Urban Baby, Livly, Silvercross and more.
So what are you waiting for mamacita?! Avoid the madness and DOWNLOAD our FREE Mini Mag Gift Guide now! One gift for bebe, one gift for mama… hehehe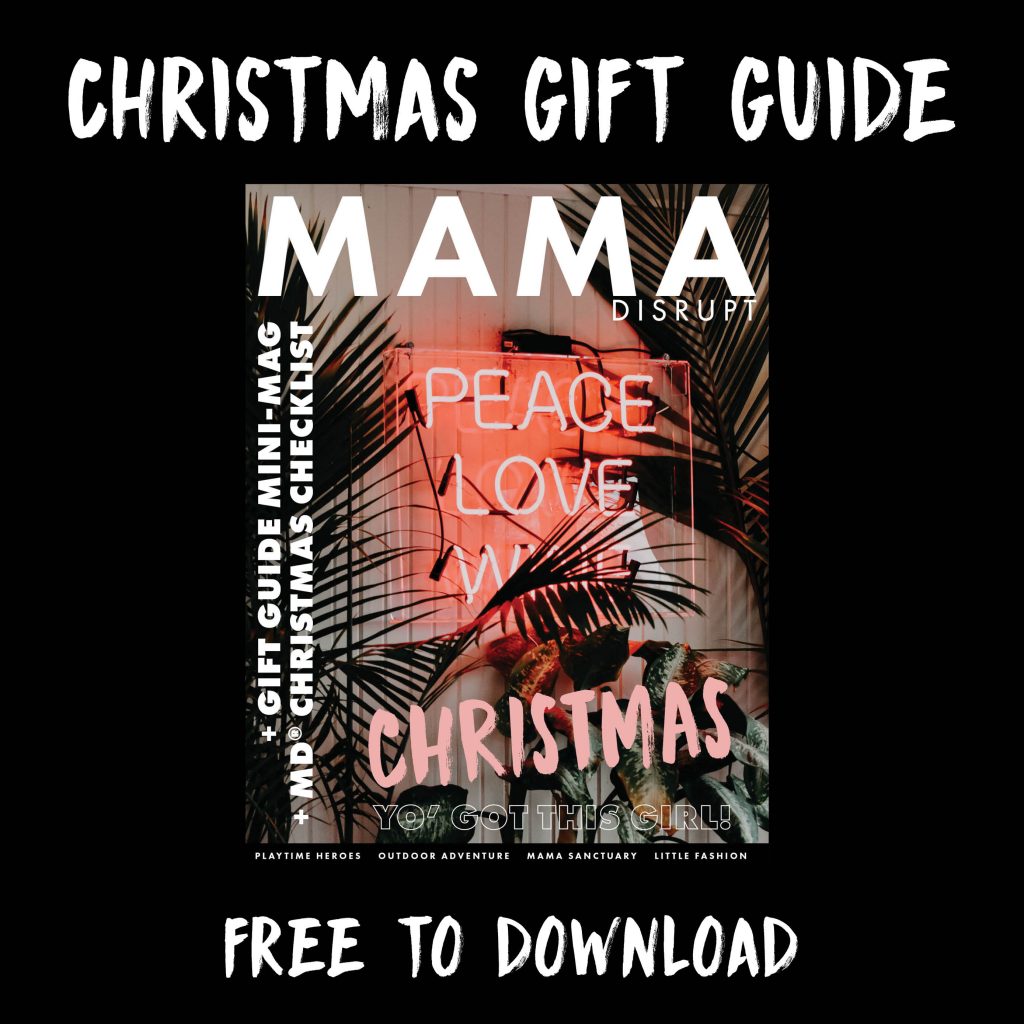 Connect with Mama Disrupt on Instagram for daily inspo: @mamadisrupt
MD®