Just so we're clear (and so I don't scare you off), when I say GREEN JUICE I'm not talking about spinach smoothies or kale and cucumber concoctions. The green juice I am talking about is GREEN JUICE FOR THE SOUL, an EMOTIONAL SUPER FOOD that if consumed regularly has the power to transform your life.
Sounds juicy right?
If you're a mamma who feels exhausted, anxious, short- tempered, bored or stressed (in a nutshell, you often feel like you're losing your shit), then you probably need a good dose of GREEN JUICE FOR THE SOUL!
So, what exactly is green juice for the soul?
Have you ever heard the saying 'an empty lantern provides no light'.
Well, consider yourself the lantern. As a mamma, you're the light in your child's life. You're the beacon guiding and supporting your child every step of the way. Being 'the light' requires A LOT of energy, and it can become a daily struggle if you're constantly exhausted and running on empty.
This is where green juice for the soul can help.
Green juice for the soul is the fuel that energises you and allows your light to shine brightly, so that you can show up every day as the best version of yourself.
It's self love, self care and self compassion all rolled into one and your health and happiness as a mother truly depends on it.
So, now for the reeeeally juicy part…
Where does green juice for the soul come from?
Green juice for the soul or emotional green juice comes from anything that makes you feel happy, refreshed, alive and inspired.
Listed below are my TOP 10 GREEN JUICE FOR THE SOUL TOP-UPS.
These are my personal daily rituals that I love to do and that provide me with lots of emotional green juice top-ups.
Note: When choosing your own emotional green juice top-ups make sure to choose things that you really love or they're going to seem like a chore and make you even more exhausted!
EMOTIONAL GREEN JUICE – MY TOP 10 TOP-UPS
1) Meditate – as mothers our minds tend to run at a million miles an hour. Meditation helps to calm and silence my mind and brings me back to a state of inner peace and calm.
I love Oprah + Deepak's 21 Day Meditation Challenges. They're free and perfect for beginners! Click here for more info: https://chopracentermeditation.com/
2) Listen to inspiring leaders – any chance I get I love listening to inspiring audios and videos on youtube by some of my favourite leaders.
This is especially good for when I'm in the car running errands, pushing the pram or doing the vacuuming and cleaning. All I need to do is grab some headphones and get listening!
My fave leaders to listen to include:
Gabrielle Bernstein
Oprah
Marianne Williamson
Marie Forleo (Q+A Tuesday)
Abraham Hicks
Tony Robbins
Elizabeth Gilbert
3) Get back to nature – when I feel overwhelmed and things are a little too nuts, I like to get out of the house and into nature. It always helps bring me back to the present moment, calms my mind and re-energises me.
4) Take a 'Soul Stroll' – What the heck is a soul stroll? It's a combination of music, mantras and movement and it's A-MAZE-ING. Click here for more info: http://shrinksessionworkout.com/soul-stroll-2/
5) Listen to music – there's something about belting out a ballad that's just so therapeutic. Try this one the next time your emotional green juice is running low: https://www.youtube.com/watch?v=xo1VInw-SKc
6) Be grateful – at the end of each day, just before I go to sleep I try to think of at least 3 things I'm grateful for. This helps me to put things into perspective and focus on how amazing my life actually is.
7) Spend time with friends – there's nothing that cant be fixed by a good laugh and a chat with the girls.
8) Practice YOGA
9) Spend time in water – Water has the ability to cleanse and heal so it's is a great way to wash away stress and tension. Taking a shower or soaking in a bath makes a world of difference. I like adding my fave aromatherapy oils for extra relaxation.
10) Indulge – I'm talking day spas, hot stone massages, coffee and cake, a good book, cheese platters, weekends away, Sex + the City re-runs, a perfect cup of tea. Anything that makes me feel happy works wonders for the soul.
What things do you like to do to top up your emotional green juice? I'd love to know. Leave me a comment below so I can try it for myself.
For more of my musings on motherhood and loads of other goodies delivered fortnightly to your inbox, sign up here: http://eepurl.com/3sGWr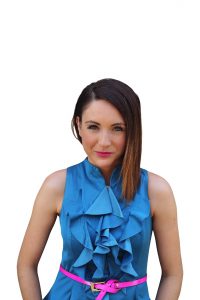 With love Alex – creator of and mamma behind MammaBelle 
Alex O'Callaghan is the creator of and mamma behind MammaBelle – a stylish and seriously fun maternity clothing label that helps expecting and breastfeeding mammas look + feel beautiful from the inside out.
Through her philosophy of REAL WOMEN with REAL BUMPS Alex advocates for positive body image among women by celebrating women of all different shapes and sizes.
MammaBelle includes Alex's own designs, including original fabric prints exclusive to MammaBelle.
Have some serious fun with your maternity wardrobe and celebrate your journey into motherhood in style with MammaBelle's range of maternity and breastfeeding friendly clothing here: www.mammabelle.com
You are also welcome to join MammaBelle's INNER CIRCLE to receive exclusive pregnancy life and style inspiration and loads of goodies delivered direct to your inbox here: http://eepurl.com/3sGWr