By Nicole Fuge, MD® Managing Editor
Mothers birthing their babies right now – in the midst of this global pandemic – I see you.
I had my baby boy in March. And it was an uncertain and anxious time. So it's not surprising that new research confirms that the COVID-19 pandemic is affecting new mums.
From wanting to keep you and your baby safe and healthy during pregnancy. To lockdowns and restrictions robbing mums of the birth they dreamed of.
It's tough.
Especially for mothers having their first baby.
Expecting a baby can be an anxious time. But the added pressures brought about by the pandemic, has resulted in heightened anxiety for expectant parents across the country.

Jodie Matthews, expectant mum
The current Sydney lockdown means that Jodie is confined to her home. And she will likely give birth during the strongest wave of COVID-19 Sydney has seen yet.
"I try and make sure I still go for a walk every day to get fresh air. But I'm still nervous of the risks of being exposed to too many people right now. I have been avoiding going to the supermarket or anywhere indoors where I might be exposed to the virus," Jodie says.

How the COVID-19 pandemic is affecting new mums
New research by Gidget Foundation Australia shows 39% of parents who have been pregnant during COVID-19 say that the pandemic and lockdowns have had a significant impact on their mental health. While 43% of expectant parents have struggled with limited access to their support networks throughout the pandemic.
CEO of Gidget Foundation Australia, Arabella Gibson says the results from the research are not all that surprising. And they really highlight how much additional stress the pandemic has placed on expectant mums.
"One in three Australians who are currently expecting a baby admit to being nervous about going to hospital for fear of catching COVID-19. Most women during pregnancy are worried about going to hospital to give birth. But sadly the pandemic has just added an additional layer of stress and heightened fear to the whole experience," she says.
"It is tragic that many women will have to look back on their experience of being pregnant and remember the masks, sitting in waiting rooms alone and not being able to have visitors come visit them and meet their new bundles of joy. These might sound like trivial things, but psychologically, it's not the pregnancy experience that women will have envisioned, and that can be hard to accept."
Jodie had the same Doula for her first two pregnancies. And she says the thought of not being able to have her there for this birth in the hospital is really daunting. "When you're pregnant you have a plan and know what you're comfortable with. The pandemic really throws you off track which can have a detrimental impact on your overall wellbeing," she said.
Despite universal screening being in place one-in-five women in Australia are not screened antenatally and postnatally for depression and anxiety. While changes in perinatal healthcare services due to COVID-19 have resulted in expectant parents relying on telehealth to provide stable and constant support.

Jade Tolhurst, new mum
Jade was already struggling with her postnatal anxiety when Australia went into lockdown last year. Sleep deprivation from her newborn combined with a deep depression left her feeling sick to the stomach every evening.
"The isolation of living in lockdown for most of the year definitely made it all feel so much worse. I felt like I was drowning and no one knew how to save me. I felt like I missed out on so much during that year in terms of connecting with other mums. And we missed celebrating so many of our sons' firsts with friends and family, which really just added to the feelings of loneliness," she says.
"Eventually I reached out for help and started seeing a psychologist and taking medication, both of which helped me immensely. But there is no 'quick fix' when it comes to mental illness. And I'm still working through good days and bad days."

There is help
Gidget Foundation Australia is calling for expectant and new mothers to reach out for help and support if they need it, to start talking and for communities to start listening this Women's Health Week [6-10 September].
With added pressures of the pandemic and limited access to support networks, expectant parents are also encouraged to download Gidget Foundation Australia's free antenatal video and COVID-19 fact sheets, to help support them while they navigate pregnancy.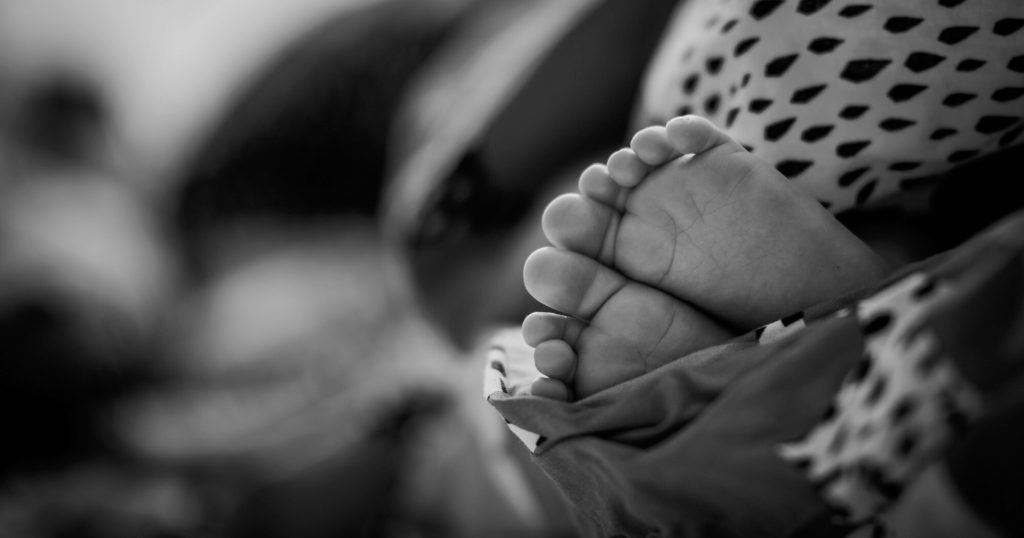 ---