Is your child fearful at bedtime? These 5 tips will help them overcome their fears and build their emotional intelligence.
All children will sooner or later face imaginary fears. It might be something lurking under the bed, trees rustling outside, or the nocturnal goings-son of the animal kingdom.
These fears are extremely typical and part of children building their resilience and safety zones, and as well as building trust in their protector (you). A cornerstone of building emotional intelligence is figuring out how to self-regulate emotions and manage fears.
The good news is you can help your child do this in a number of ways.
As a parent it is sometimes challenging. We forget all too quickly the fears we might have had as children, your memory of the apprehension itself has long gone, so you are inclined to play down the fears your child is facing and encourage them to 'just get over it"
It is vital that we address our kid's reasons for alarm and bolster them without sweeping the monsters under the carpet, in a manner of speaking.
1: Look for Stressors
Firstly, consider that night time problems can be created, or amplified, by any stress factors your child may be experiencing. This may not be immediately apparent to you, so look at how your child responds to thing during the day, and especially if there are any changes in their behaviour. We must also be mindful of any of our own fears that we unwittingly impart to our children. If you are afraid of dogs, your child will pick up on this and also be afraid of dogs, and this can translate into a night-time fear of being chased by a dog or a dog jumping on them.
2: Acknowledge their fear.
Talk about how they feel. Focus on the feelings, not the issue that is making them fearful. Acknowledging the fear and dealing with the emotion is more effective in building their resilience. Don't give them the option of attaching creatively to the object of their fear. Stay on the emotion instead.
3: Check the environment:
Ask them how they could feel safer in their room. Perhaps removing an item or changing the furniture may help. But giving them ownership of the changes empowers them and helps them start making their own constructive solutions for their fears. Create a soothing environment. A messy room has a messy mind. Keep the room tidy and move any toy that may create shadows in the dark.
4: Introduce some magic:
You can help empower your child to conquer their fears by giving them something they can use freely whenever they feel they need it. A Magic Spray; (Lavender oil drops in a water spray bottle perhaps) or bag of sparkle dust under the pillow. Talk about it with them. You can even decorate the items together reinforcing the connection to their power.
5: Relaxing sounds:
Children respond really well to relaxation music, or binaural sounds, to aid their sleep patterns. Meditations suitable for their age can have them relaxed in no time. Children will be responsive to the sound of your voice, and I find they will get to sleep within 5 minutes of an effective meditation – and sleep well through the night. Write your own script and follow it, or record it for them.
Learning to manage fear and emotion is all part of growing up. You can support your child by helping them to work on managing the emotion rather than the "thing" they are afraid of.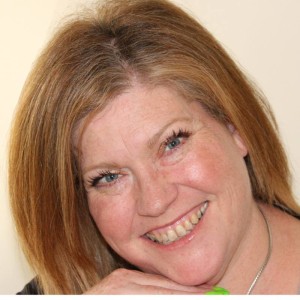 Deanna Hewett is a Melbourne mother of 3.
As well as a successful career in Hair, Makeup and Training, Deanna is passionate about building confidence and resilience in children and teens, and teaching life skills. Deanna is a qualified in EFT, NLP, Bach Flower Remedies, BioMagnetic Healing, Reiki and EmoTrance. She is a gifted and intuitive healer and has been working with and supporting people for most of her life. She is also a passionate enthusiast of homeopathy, and currently studying Nutritional Medicine.
Deanna can be contacted via email: [email protected]
https://www.facebook.com/groups/RaisingConfidentResilientChildren/ https://www.facebook.com/TapIntoEnergy
featured image source: leander