Far beyond the yawns, in the moments just before you fall asleep is a magical place called Kippi, and uber cool independent Australian baby brand, Kippins, is taking you there. Say hello to the eco-friendly baby range capturing hearts around the globe.
A wolf that wanders through a doorway to become a night-time sky of stars. A cat that enjoys warm milk and hugs with friends. A mouse whose job it is to switch on the light in the Kippi moon. These are just some of the wild and whimsical stories of the Kippins, a loveable group of characters you will no doubt recognise in the form of organic cotton cuddle blankies that pop up regularly on your Insta feed.
Launching in 2014 from the lounge room of husband and wife team David and Heather Rowland, Kippins immediately enjoyed a phenomenal first year, achieving sell out status several times – and just two and a half years later the brand is now available in more than 28 countries around the globe in over 450 retailers.
"We've just launched in New Zealand, South Korea and the UAE and we were represented at Playtime Tokyo this year," says Heather. "It's pinch-me kind of stuff!"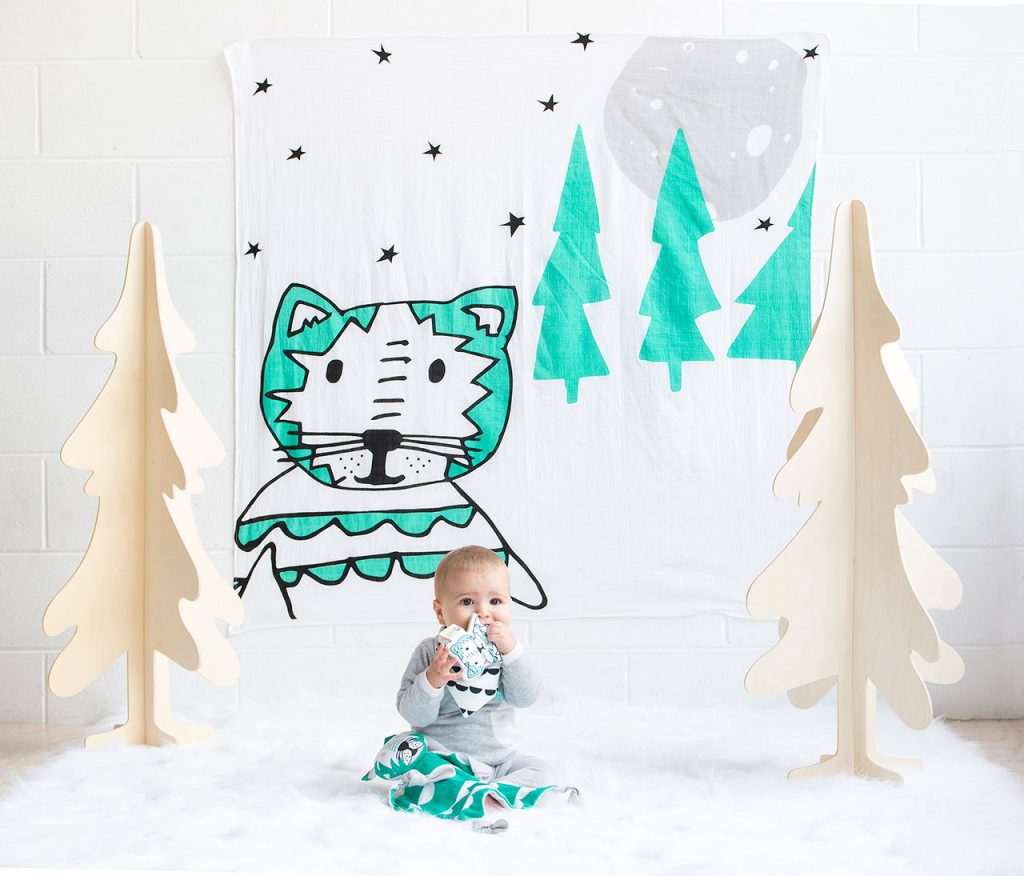 From just four characters, the brand now includes a full range of muslin wraps, rattles and cuddle blankies in a huge range of designs.
Inspired by stories from Heather's childhood and a love of Scandi design, Kippins offered a fresh take on a perennial favourite – faces with large, friendly designs coupled with on trend, high contrast prints designed to stimulate a new baby's eyesight.
After the birth of her first child, Heather, a former brand specialist, launched Kippins off the back of a dream – a fitting start for a brand that is all about catching a little shut eye.
"I'd read a lot about how a cuddle blankie was a must-have – the blankie is a transitional object that helps your baby feel secure when you can't be there. As a child I loved story time, and so the Kippins have become more than just some cute characters. Through the KippinTales we share messages of kindness, friendship and staying true to yourself.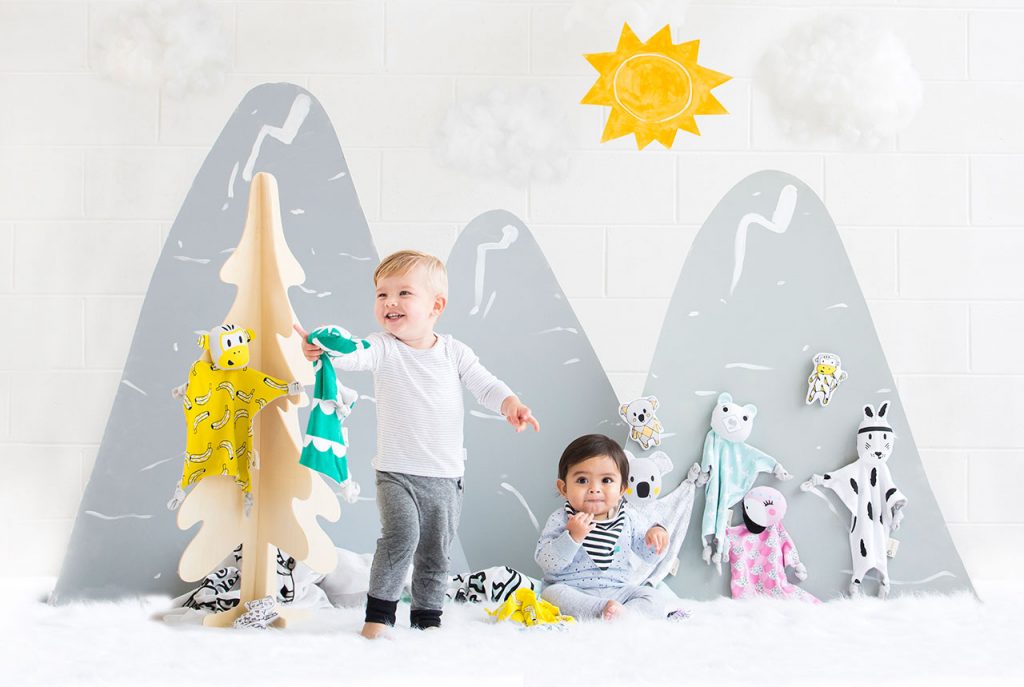 With Kippins cotton products GOTS certified with a fully traceable supply chain, and all Kippins toys safety tested to three international standards before sale, we are fierce supporters of the label here at MD® HQ. The GOTS certification is a global standard that ensures that the products are completely eco-friendly, ethical and safe in every step of the production process.
"Our range is all about taking bub on a journey," reveals Heather. "So you start with the cuddle blankie, and then our KippinTale story-telling muslins and our new Wild Little Beanies (arriving in May) which indulge a sense of dress up and play. It makes Kippins the one-stop shop for a baby shower gift and bub's first few years."
With that in mind, you can expect to see some incredible products hitting shelves around the world this year. Think playmats with a twist, some FSC certified beechwood teething toys, new Kippins characters and matchy-matchy products that let your baby twin with their best friend – all with beautiful details. Oh, and the KippinTales book. As Kippins would say, it's very Kippiny.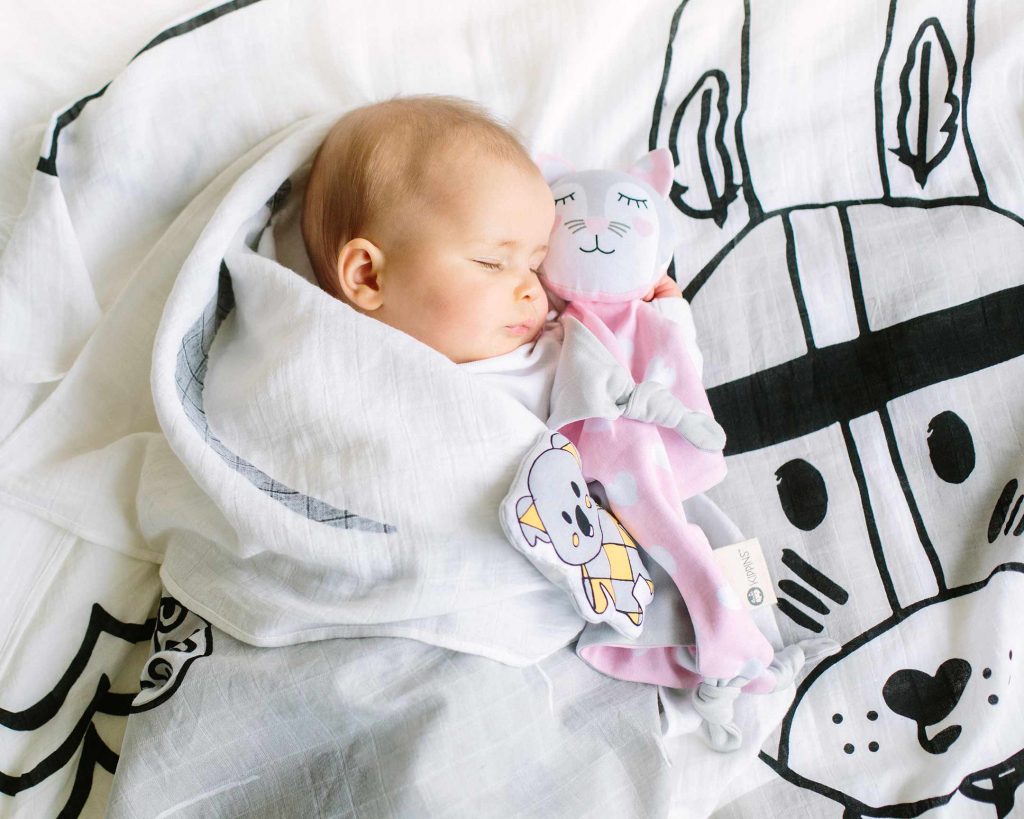 MD®
Connect:
Kippins at Kippins.co
Instagram: @kippins_
Facebook @hellokippins