By Katherine Baquie, physiotherapist
Ongoing lockdowns are making it more and more difficult for pregnant and new mothers to access the healthcare they need.
Hospital birth education classes have been cancelled.
Anxious pregnant women are facing added challenges in needing to negotiate prenatal appointments by themselves.
And there are mental health challenges for pregnant and new mums resulting from lockdown.

POSTPARTUM RECOVERY
Because it has become harder for mothers to seek standard care treatment for pregnancy and postpartum, mums have been ignoring their niggling aches and pains. And with gyms and pilates studios closed due to lockdowns, pregnant women are walking more.
This combo means many women are finding they are getting sore.
As a physiotherapist for women and the founder of FitNest Mama, I know that pelvic girdle pain can impact so many facets of life [caring for toddlers, mental health and sleep deprivation].
So please, please, please make sure you are accessing the support you need for your changing body during pregnancy.
Lockdowns have also meant that new mums are holding off on having a postpartum pelvic floor assessment. They aren't doing enough postnatal rehab and they are starting back at running before their body is ready.

SO, LET'S DO WHAT THE PROFESSIONAL ATHLETES DO
After an injury, professional athletes such as footy players generally go through a rehab process.
This might include strength work, followed by running drills, before recommencing training and then finally back into competitive games.
But after having a baby? Generally our partner has just a few weeks parental leave, and then they're back at work, leaving new mums to bear the grunt. Add in lockdown and there are even fewer supports for new mums.
Pregnancy and childbirth are HUGE on the female body. Women invest so much into growing, birthing and looking after their baby.
Yet when it comes to helping our bodies recover, our society just isn't set up to help give postpartum rehabilitation the attention it
deserves. Which would help mothers recover and thrive after pregnancy and birth.

TIPS FOR PREGNANCY AND POSTPARTUM EXERCISE
Be kind to yourself
It can be hard to find the time to focus on yourself during pregnancy or with a new baby. So do what feels good, and leaves you feeling revitalised and re-invigorated.
There's no rush… chipping away is often the best. A favourite mantra for busy pregnant and new mums is "something is better than nothing", and "done is better than perfect". And if some days that means you just do five minutes of stretches because you're achey, or exhausted, then that's great.
Pelvic floor time
Become acquainted with your pelvic floor muscles. Find a time during the day (two to three times, if possible) to dedicate to pelvic floor exercises. Some women find doing kegals is perfect whilst feeding the bubba.
Pregnancy Pains
If you're achey after a walk, try breaking up the walking into small chunks, or have a break at the halfway point for some stretches and a rest. You might also find it beneficial to swap a walk for something different.
Be sure to touch base with your healthcare provider if aches/pains persist.
After birth recovery
Start slow. Those first six weeks after birth, rest is best with nice short bursts of walking. Try to fit in a few bursts of horizontal rest throughout the day.
It's not just about the walking
Walking has many benefits and is a great form of exercise, but it just isn't enough. If you want to fully help your body during pregnancy or recovery after birth, adding a variety of exercises for pelvic floor, core and whole body strengthening and mobility is ideal.
Go online
If you need help during lockdown, there are online programs dedicated to pregnancy and postpartum to help you every step of the way. Choose wisely, and make sure the program is by a professional women's health specialist.
Although online workouts may not be everyone's favourite type of exercise, we are lucky to live in an age where the internet means we are still able to access quality support, as well as community.
Plus, being able to do a quick 10 minute workout whilst your baby naps might mean all the difference to how you're feeling.
Returning to running postpartum
If you're wanting to start running after birth, wait until you've had your medical check, and you have a good walking base. In combination with building up your walking endurance first, be sure to add in some strength and core work.
Refrain from heading out for a 10km run straight from the get go. Be sure to integrate walk/run bursts and build up slowly in distance.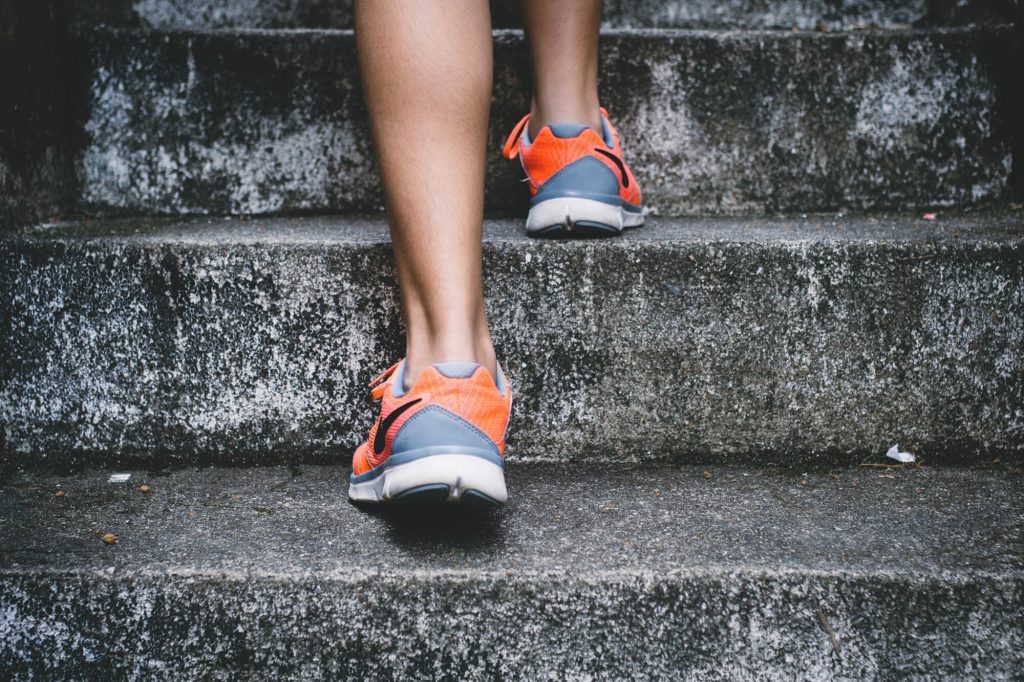 ---