It's well known that we LOVE monochrome here at MD® HQ, and we also love an independent business radiating sass and style. So when we came across Wee Gallery at UrbanBaby, we had to share.
Wee Gallery started when Surya and Dave Pinto became new parents and learnt that newborns could only see 12 to 15 inches and are attracted to their parents' face and black and white images. Surya, a graphic designer, therefore started drawing to entertain her baby, and that was how Wee Gallery was born. As their bub grew older, he grew tired of geometric lines, but continued to be entertained by animal drawings. As a result, the Wee Gallery art cards, which are a set of cards with a monochrome, high-contrast animal illustration on one side and the animal's name on the other was one of their first products and has remained ever popular.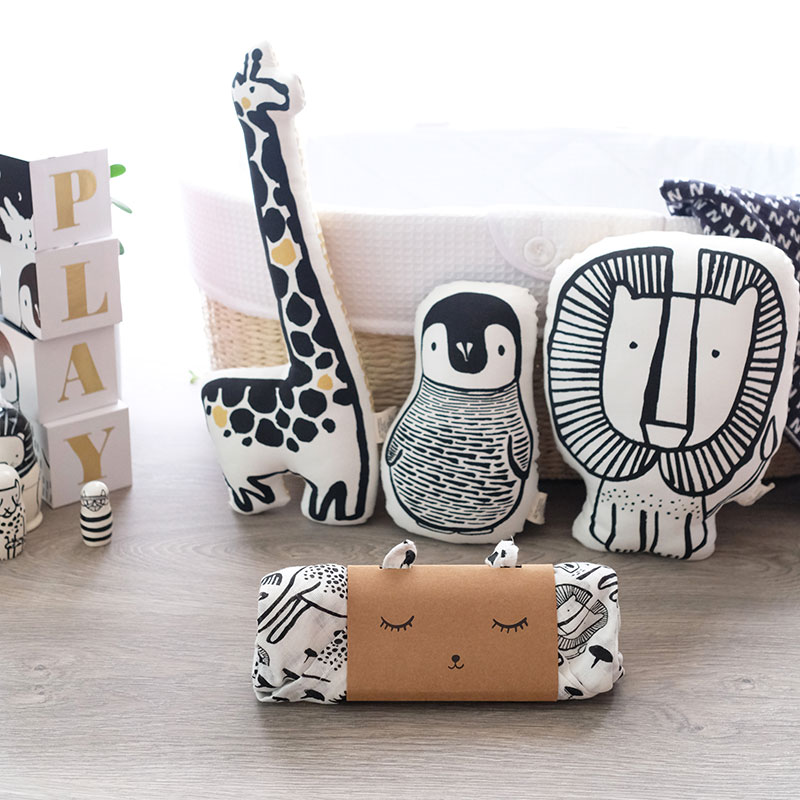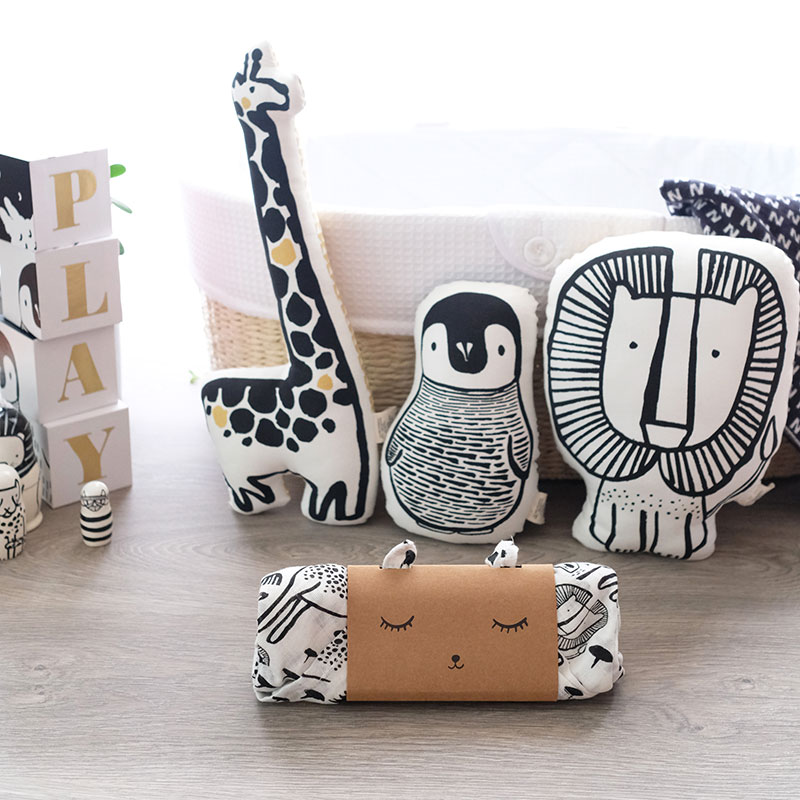 Since then Wee Gallery has continued to grow, creating rad products for young children which encourage inquisitiveness  – science with heart – and their clean monochrome design is easily distinguishable amongst all the bright kids colours everywhere else!
The range now includes toys, organic muslin wraps, merino wool blanket, décor and more.
OUR FAVS
NESTING DOLLS // These little guys are handpainted in Russia. They are beautifully wrapped in cotton bag and nestled in a wooden box. An absolute heirloom.
MERINO WOOL BLANKETS // Made from finest, softest Australian merino wool, there are three Wee Gallery sleepy designs (Counting Sheep, Catch Some Zzz, Forty Winks).
NURSERY FRIENDS THROW PILLOW // These organic cotton pillows are cuddle perfect.
ART CARDS // We love how they will grow with babies, engaging whilst they were newborn and as flash cards when they are older.
CANVAS GROWTH CHART // Made from organic canvas with leather hanging cords, it comes with a bag with space to write a child's name and birth date. They make a gorgeous keepsake.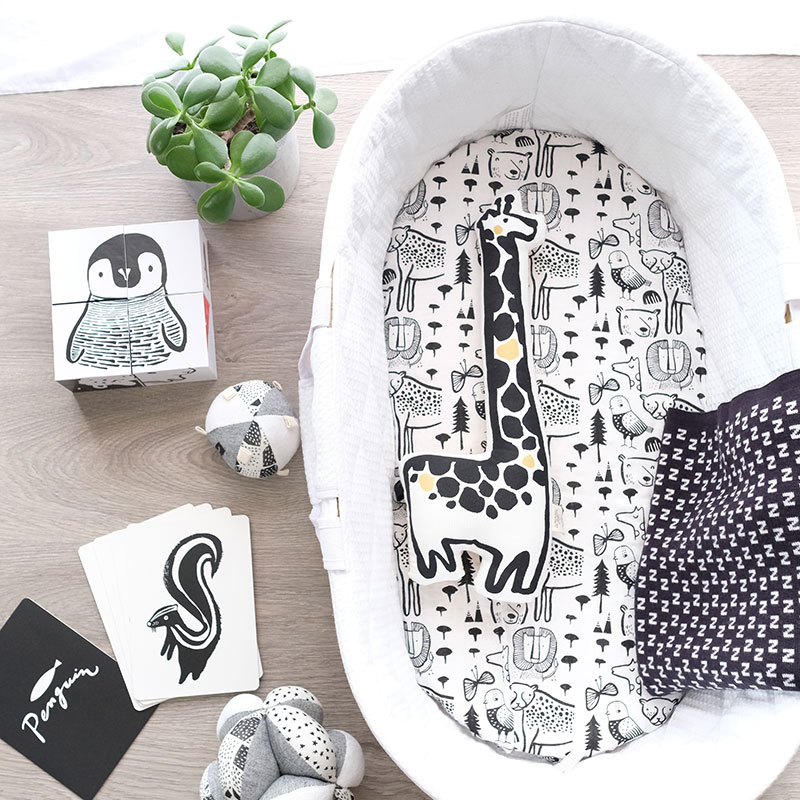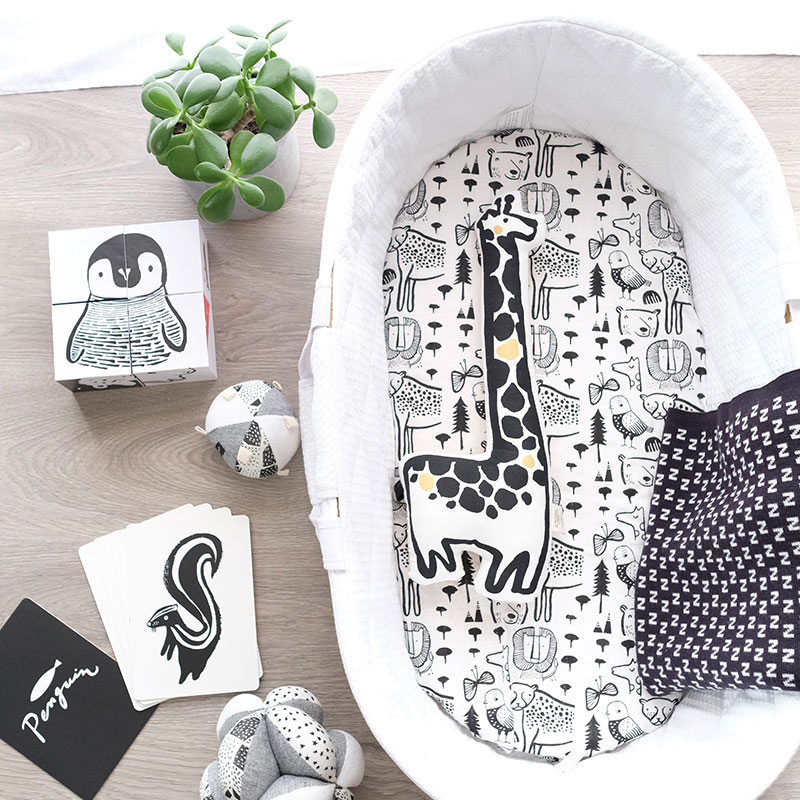 All Wee Gallery products are thoughtfully curated and created with the environment in mind too. The art cards use Forest Stewardship Council (FSC) card stock and are printed with soy inks. Their textile products, including the popular nursery friends throw pillow, playmats, organic muslin wraps and canvas growth charts are ethically made from organic cotton in factories that include recognition of workers rights and responsible use of resources.
The full range of Wee Gallery is available at UrbanBaby.
MD®