By Tiffiny Hall of TIFFXO.COM
Got a cat-napper that gives you less than an hour to get anything done? My HIIT (High- Intensity Interval Training) workout means you can stay in shape when you have next-to-no time. All you need is a little floor space and your favourite playlist and you're good to go. So, whether you're navigating your bebe's day naps, or you're working and don't have a stack of free time, keep your fitness goals alive by blitzing your body in just 15 minutes.
COMPLETE EACH EXERCISE FOR 30 SECONDS WITH A 15 SECOND REST. REPEAT THE CIRCUIT 4 TIMES.
1 // ROUNDHOUSE KICKS
Start in a horse stance with legs slightly bent. Step your right leg in next to your left leg, lift your left leg up and flick from your knee to kick with the front part of your foot. Then place your left leg back on the ground and step your right leg to the side so you return to horse stance. Repeat the move and then do the same on the other side.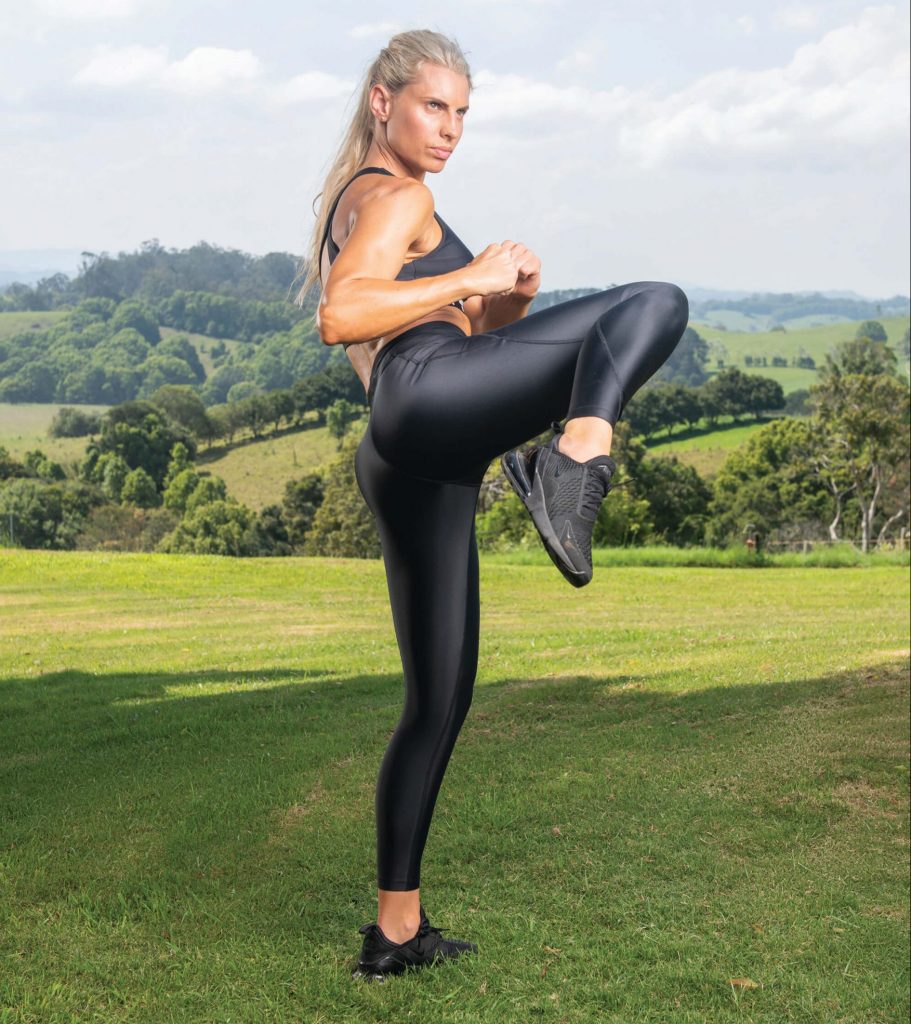 2 // BODY PUNCHES
This is one of the basic moves (also known as straight punches), and builds great definition in your arms and back. Start in your normal boxing stance, with your preferred foot forward. Punch out one arm straight in front of you at shoulder height, then the other.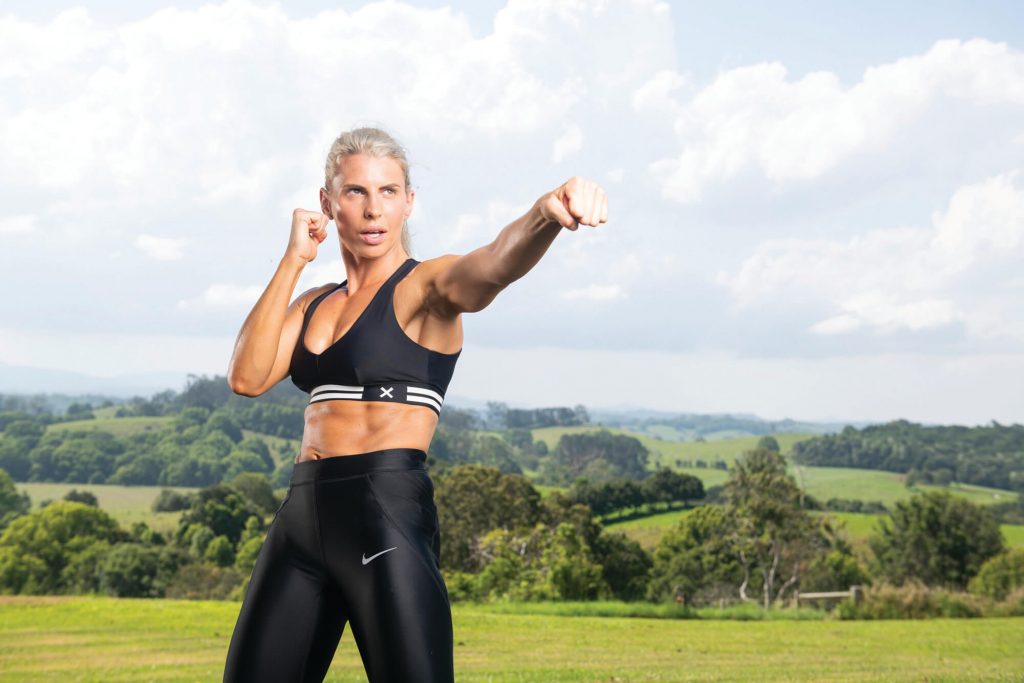 3 // SCORPION PUSH UPS
Start in your regular push-up position. Push your body down to the ground, but as you do, lift your left leg and twist it as far behind the right side of your body as you can. As you do this take more pressure in your right arm and look to the left. Return to the starting position and repeat with the other side of your body.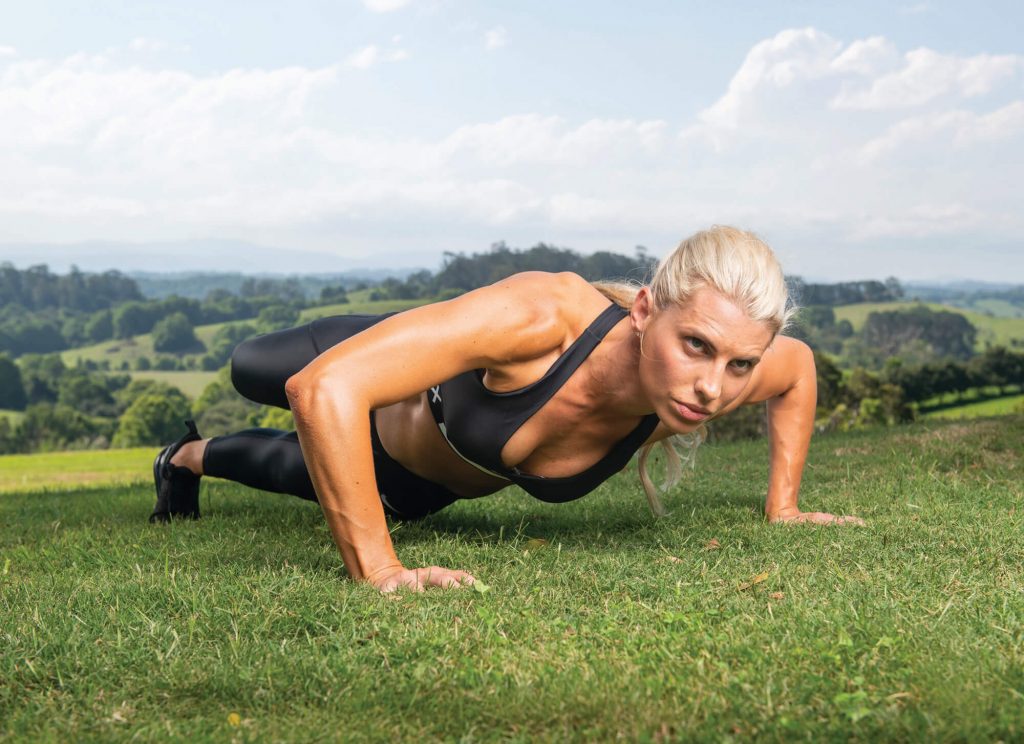 4 // SWITCH LUNGES
Start with your left foot in front of your right foot, knees bent. Pull in that belly button to engage your core, then jump off both feet, switching the position of your feet in mid-air so that your right foot is in front of your left. Land in a basic lunge with your right leg in front. Make sure your front knee is bent at 90 degrees (don't let it creep over your toes) and your back knee is bent directly underneath your body (so that your knee drops close to the floor).
5 // BOXING SQUATS
Stand with your feet shoulder-width apart, and arms in front of your face so your guard's up. Sink down as if you're sitting on a chair, pushing your weight through your heels so your knees are in line with your toes. As you do so, punch straight ahead with one hand, then the other. Stand back up and repeat!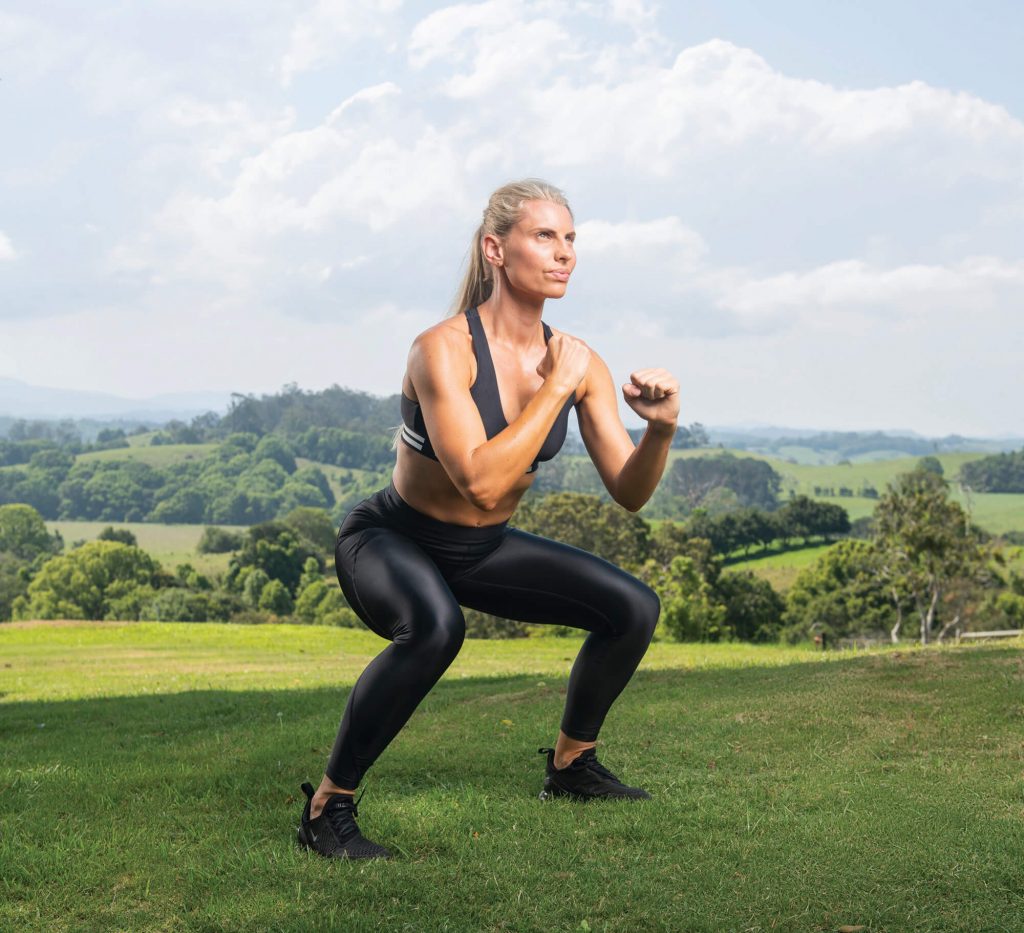 ---