By Mama Disrupt®
Looking for the perf gift for your precious little bundle? Say hello to our top 10 Christmas gift ideas for babies. These epic pressies will keep them entertained for play time, feeding and bath time. And when it's time to settle down for a sleep, there's cool stuff for bedtime too!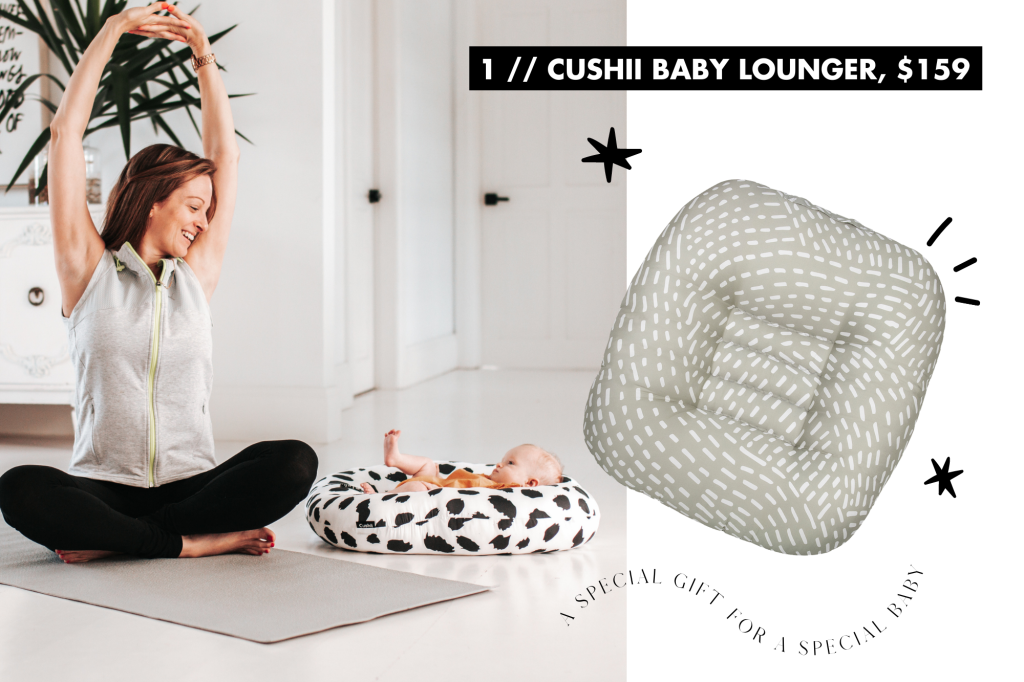 Baby snugs are the best, but sometimes you just need both of your hands – or a shower! The soothing and ultra-soft nest is perfect for lounging, feeding, playing, and supervised rest. And because it's portable and light, you can take it with you around the house and even on day trips, so your babe is always comfy!

cushii.com // @cushiiaustralia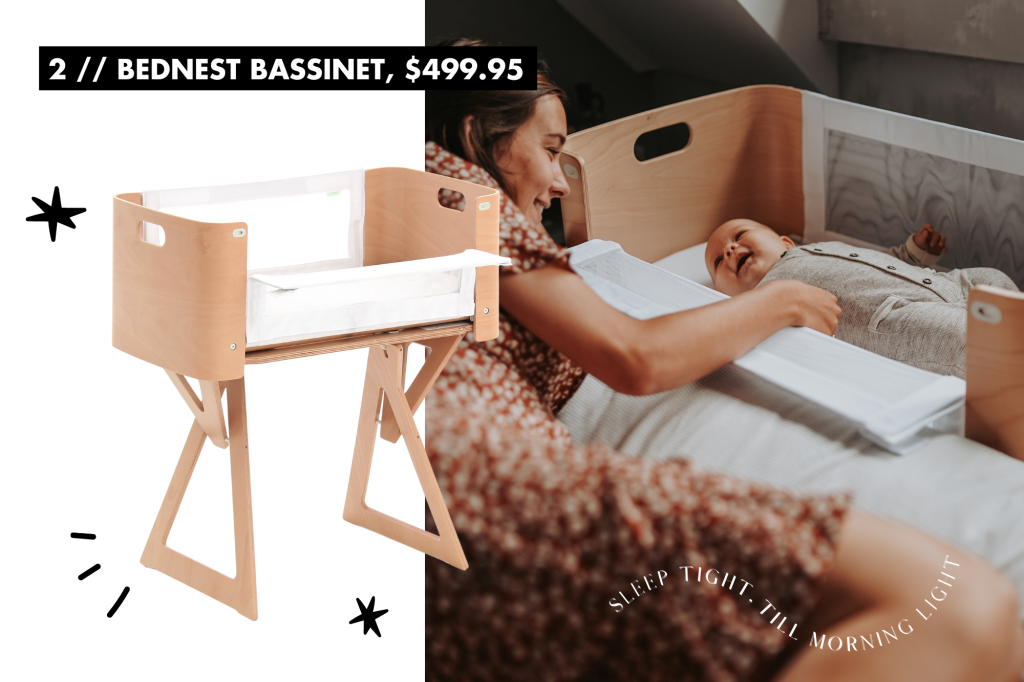 Game-changer alert! With the Bednest from Danish by Design, you can have your sweet babe close to you while you sleep. Attach it to your bed, making feeding and settling your baby much easier, while safely feeling the benefits of co-sleeping. We love that it is height adjustable and can also be tilted to help with reflux symptoms. Amazing!

danishbydesign.com.au // @danish_by_design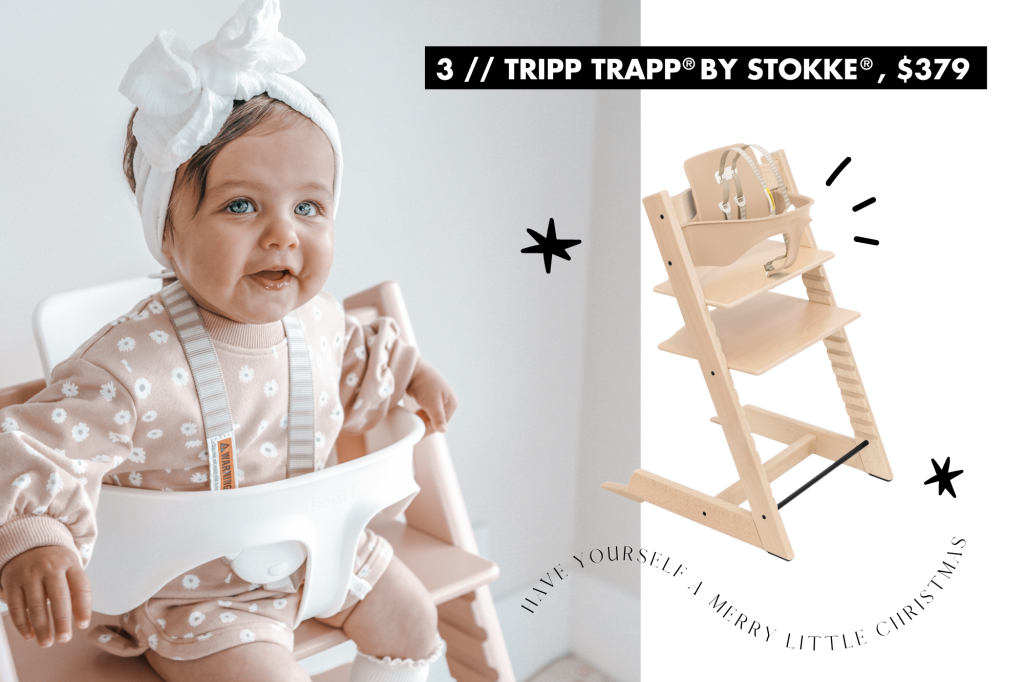 This highchair literally grows with your child, and fits right up to your dining table, so you can all enjoy mealtimes together. It also looks gorge in your home, which is a big plus! The adjustable design means your kiddo has a comfy and ergonomic seat from birth through to adulthood!

stokkeshop.com.au // @stokke_au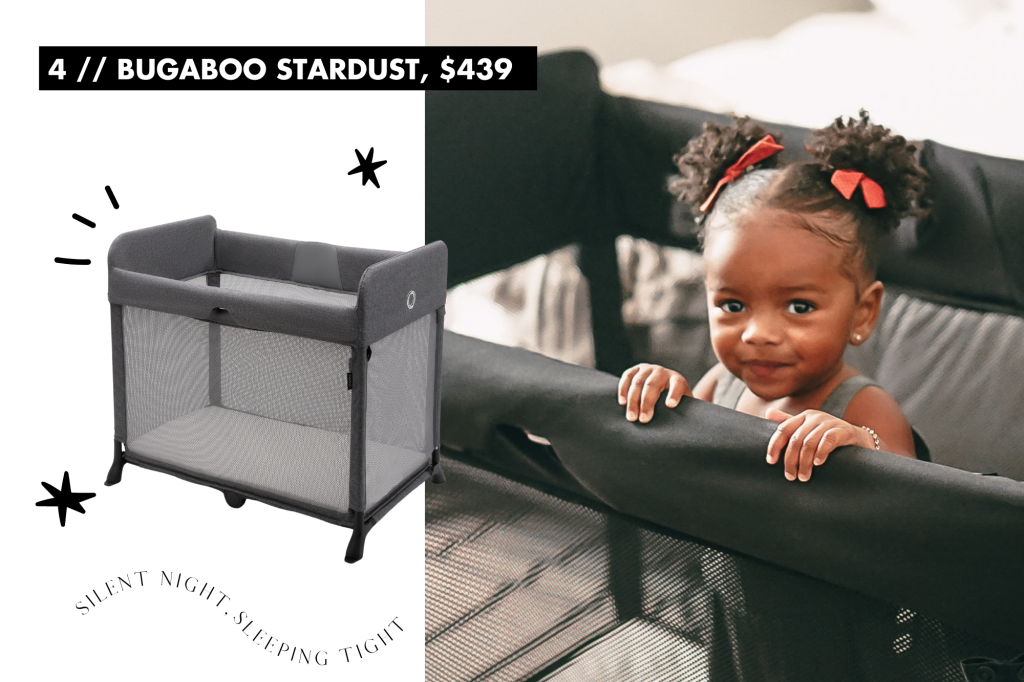 The Bugaboo Stardust is legit about to change the way you think about bedtime and naps. Sooo good. It unfolds in one second because of the all-in-one design and built-in mattress. How good is that? We love Bugaboo, and this pop-up portacot is going to make your life sooo much easier. A #musthave for sure.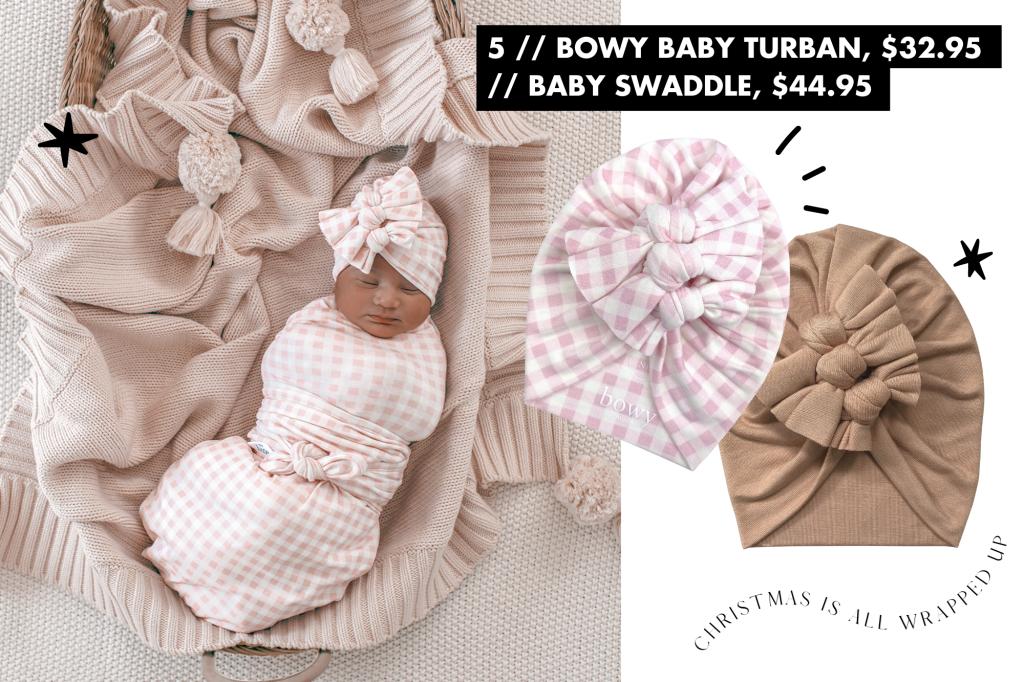 You thought you took a lot of photos of your baby before? In the Bowy Baby Turban and Baby Swaddle, your sweet babe is going to look Insta ready all day. Even better… they will be comfy and snug in the super soft, stretchy and ultra-breathable fabric. No wonder mums all over the world love this Aussie brand!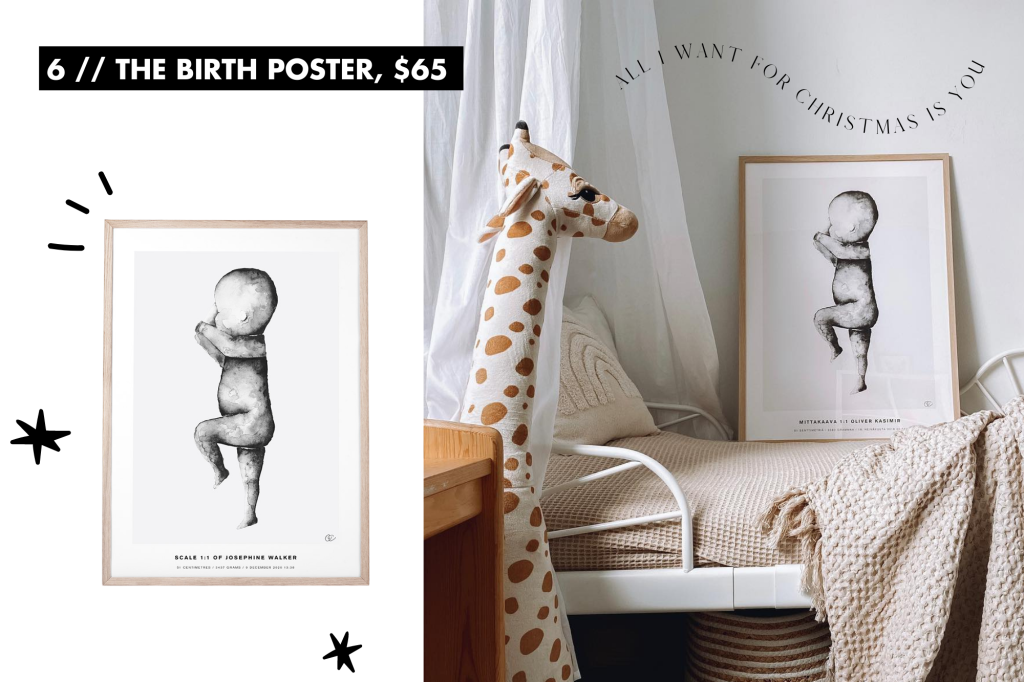 Babies grow so fast. So capture their tiny size with unique illustrations that adapt in scale 1:1 to your baby's actual length at birth. The Birth Poster is such a beautiful gift idea for your own sweet babe that they can treasure forever.

thebirthposter.com // @thebirthposter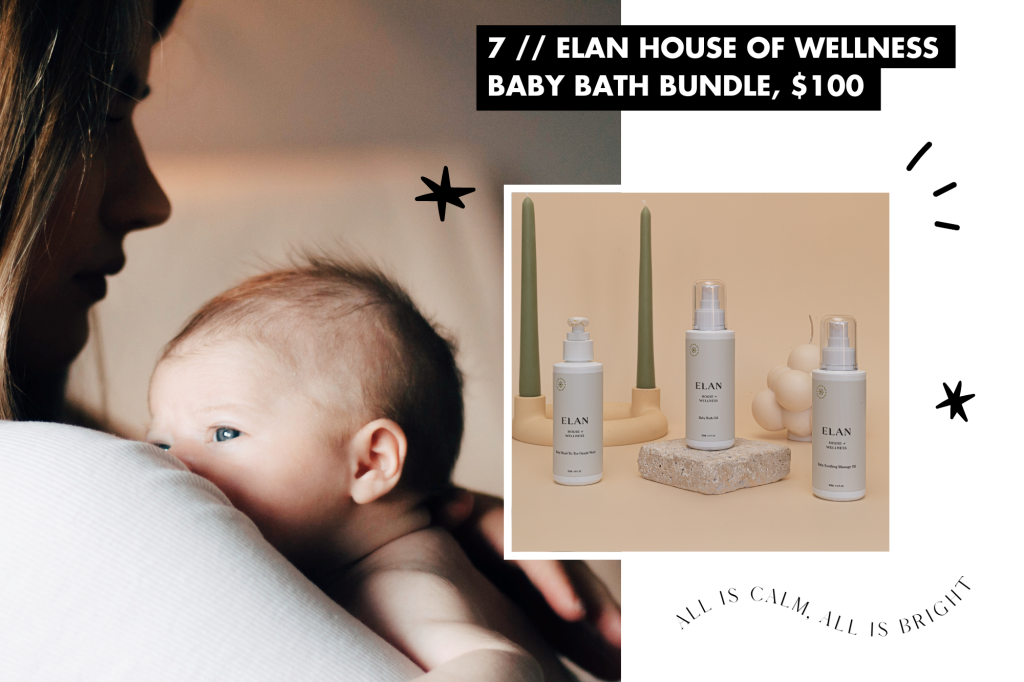 Keep your bebe's skin soft and supple with this bundle including Baby Head-To-Toe Gentle Wash, Baby Bath Oil and Baby Soothing Massage Oil. Elan is such a beautiful brand, dedicated exclusively to nurturing, nourishing and empowering new mothers and looking after their babies.

elan.house // @elan.houseofwellness

How fab is this? Designed in collab with a paediatrician, the activity centre supports a whole body approach to play and learning. Start using it from when your little one is four months old in the 360-degree rotating seat, it then converts for easy cruising, and can later be used as a table for fun activities when they're older. Genius.

thestorknest.com.au // @thestorknest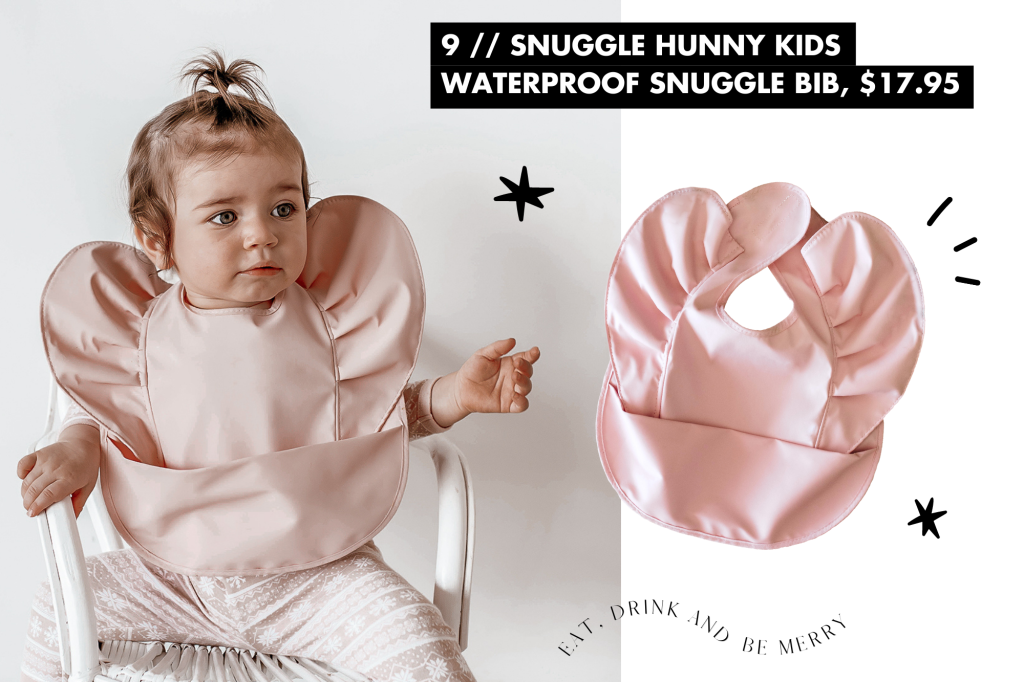 Babies get sooo messy when they eat, but with this clever design, mess will be kept to a minimum and they will look super cute. Yay! Snuggle Hunny Kids has a cult following, and we are obsessed with the whole range of swaddles, organic clothing, bedding and bibs.

snugglehunnykids.com.au // @snugglehunnykids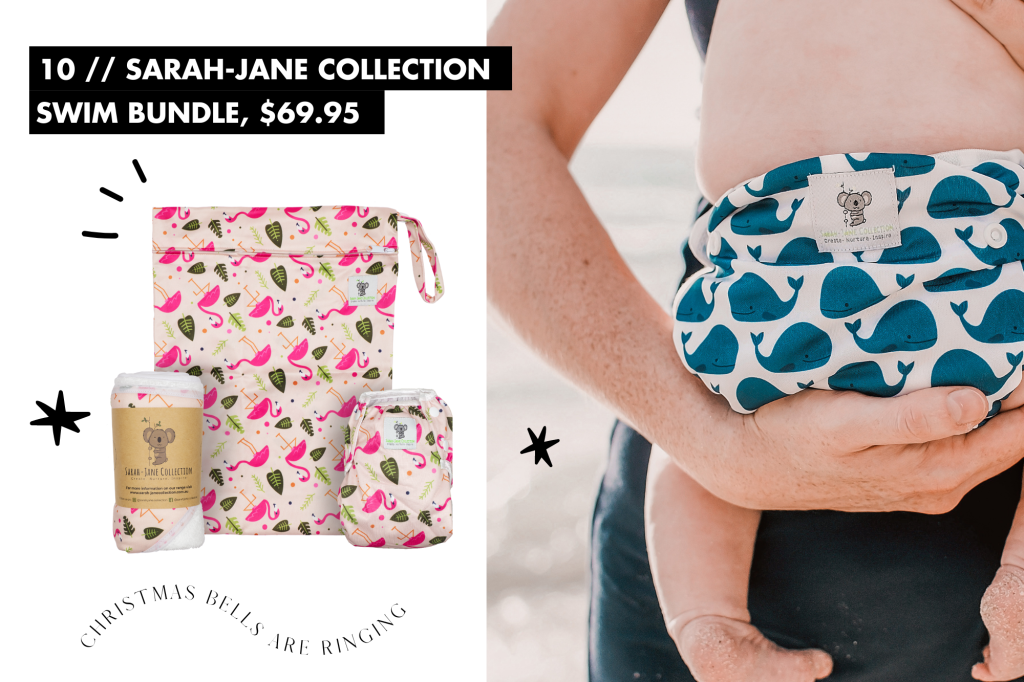 Hitting the beach with your babe? Make sure you pack the reusable swimming nappies. This swim bundle also comes with matching towels and wet bags – it's such a cool gift idea. Sarah-Jane Collection has also dropped a range of matching swimwear for the whole fam. #twinning

sarah-janecollection.com.au // @sarahjane.collection
These Christmas gift ideas for babies will make online shopping easy AF, which is what every mama needs. We got you x
ALSO DON'T MISS OUR PREGGIE/NEW MAMA + KIDDO CHRISTMAS GIFT EDIT: