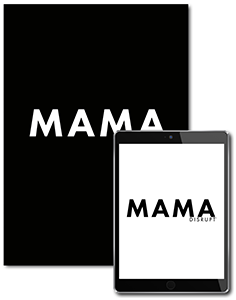 A magazine of vision, creativity and mama sass, Mama Disrupt® offers style and inspiration to the modern mother. Published quarterly, Mama Disrupt® is full to the brim of swoon-worthy content including interiors, fashion, style, beauty, features and travel, offering the very best curation of lifestyle trends for mamas.
Leading Mama Disrupt® on its journey of disruption in the mama space is founder and Editor-in-Chief, Jessica Jane Sammut, a former leading journalist for British/Australian national media and global brands, and a mama to two little balls of fire, four-year-old Finn and eight-year-old Zac (plus Salty the dog and Sky the cat). Having shaken off the shackles of London, Jessica is now living her dream amongst the palms in Noosa, inspiring an army of modern mothers through Mama Disrupt®.
To purchase a copy of Mama Disrupt®, head to your local newsagent or simply visit the Mama Disrupt® shop to buy a subscription or back issue.
Mama Disrupt® is stocked in selected news agencies inAustralia, New Zealand, USA, Canada, Singapore, Hong Kong, United Arab Emirates, Thailand, Taiwan, Indonesia and Malaysia. Mama Disrupt® also has its own app in the Apple App Store.
CAN'T FIND A COPY?
Simply click here and enter your postcode to find your closest stockist.
WOULD YOU LIKE TO STOCK MAMA DISRUPT™?
Mama Disrupt® is expanding its footprint in newsagents, stores and online shops. Please contact us at [email protected] to discuss becoming a preferred stockist.
FOR NEWSAGENTS
Please call 1800 606 477 or email [email protected] to arrange for copies.
WANT TO ADVERTISE?
If you would like to advertise, Mama Disrupt® prides itself on working with its clients collaboratively as partners, and would love to speak to you about your business needs and wants. Email us at [email protected] to request a media kit.
EDITORIAL SUBMISSIONS
If you have a suggestion for editorial, please send your submission to our editorial team at [email protected].
For all product reviews, please send your product* to:
Mama Disrupt®
PO Box 2460
Noosa Heads QLD 4567
*Please note that products and samples will not be returned unless a postage paid satchel is included. There is no guarantee of editorial inclusions.