THEME // Under The Sea STYLING // Mel Spurling PHOTOGRAPHY // Spurlo Style Photography
When Billie, seven, and four-year-old JJ decided that they wanted to move into a shared room together, their interior designer mum, Mel Spurling, knew she had her work cut out. Determined to create a space that her kids would love to spend time in, and could also be hands-on in creating, the Melbourne family quickly decided on an underwater theme. With a fierce love of both animals and the sea, the theme was an obvious one.
With incredible attention to detail, Mel pulled together a magical space that her kids now consider their special sanctuary.

WHAT MADE YOU CHOOSE THIS THEME?
Billie and JJ adore animals and the theme was based around their loves. I wanted to create a space that would last until their teen years and even beyond, incorporating heirloom items.
WHEN DID YOU START PLANNING THE ROOM?
The concept was always in the back of my mind since the two kids decided to share a room a year ago. Finding the time to style their room was tough. They both knew it would be worth the wait.

WHY WAS DOING A SPECIAL SPACE IMPORTANT TO YOU?
I wanted to create a unique space for the kids; when I was young I always shared a room with my grandmother. It wasn't until I was 11 years old that I finally got a room of my own. I always felt as though I missed out on something and swore when I had kids of my own, they would have not just a room, they'd have something magical.
WHAT DO THE KIDS THINK OF THEIR ROOM?
They love it, especially the theme. Billie finds peace with animals – they tend to ground her. She is in such a relaxed space when she is around them. And JJ loves all underwater sea creatures. The colours also reflect the theme, and we all love blue!

HOW MUCH TIME DO YOU SPEND IN THE SPACE?
Both kids love downtime in their room, Billie especially. She loves to role play, read, create. She finds her own inspiration when she is in there. She also loves to re-style the room and comes up with ideas I would never have imagined, and they are better than my styling! She spends a lot of time in her room. JJ is still a young boy. He loves to jump from room to room!
WHERE DO YOU GET YOUR DESIGN INSPIRATION FROM?
Nature and art inspire me. I love to discover original brands which are yet to flood the market; timeless pieces, which can be styled in any part of the house and not just a child's room.

WHAT TIPS CAN YOU GIVE TO CREATE A SIMILAR DESIGN?
Keep your space minimalistic and don't over-style or overthink the area you are working with. Sometimes, less is more. Be practical and work within your budget.
WHAT DO YOU LOVE ABOUT BEING A MAMA?
How two little humans can solely consume my heart in every single way possible. I absolutely love the pure and unconditional love they give; loving me endlessly regardless of what I look like. It's such an incredible feeling; it's like no other. The way they look at me with excitement when they reach a milestone or do something cool for the first time – it's amazing.

HOW HAS MOTHERHOOD CHANGED YOU?
Little things that never mattered now matter. Risks are now calculated. It has stretched me to my limits, but has made me a stronger person. I can easily adapt and roll with the punches and can function on much less sleep! A warm bath is pretty much my most favourite thing in the world. The simple things in life I took for granted, are now my saviours.
AS A FAMILY, WHAT DO YOU ENJOY DOING TOGETHER?
We love being outdoors: the beach, park, spending quality time together. We also love to chill at the movies. It's a great balance. It's the little things that count.

WHAT VALUES DO YOU WISH TO INSTIL IN YOUR KIDDOS?
The basics… be respectful always, value friendships, be kind and generous, lose and win gracefully, share, be honest, be confident, love and be loved, always forgive and most importantly, know that challenge make you stronger.
HOW DO YOU DEAL WITH MOTHER'S GUILT?
I cry it out. Then cry some more; and then some more. Then hug and kiss it out with the kids.

WHAT'S YOUR BEST PIECE OF MOTHERHOOD ADVICE?
Trust your instincts. You'll make all the choices that are right for you. Take everyone's advice and file it somewhere. You don't need to listen to it.
WHAT DOES SUCCESS MEAN TO YOU?
Success is not about what you accomplish in life, it is about what you inspire others to do or to be.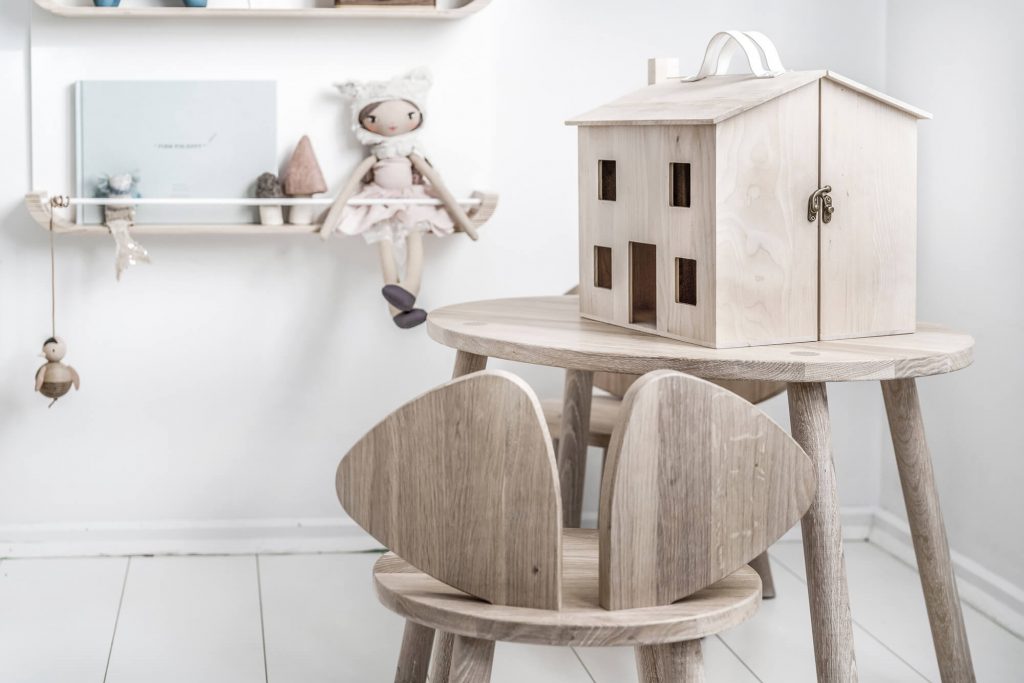 ---