It used to be that getting a mental-health pick- me-up relied solely upon squeezing in a therapy appointment, losing yourself in self-help books (who has the time?!) or finding some quiet time to meditate (ever tried to do that with a three-year-old hanging off you, demanding a choc-chip biccie?). Not anymore, mama. Check out our round-up of the best get-happy apps out there, so you can keep your happy levels in check anywhere, from the school drop-off, to the boardroom and the supermarket check-out queue. You're welcome, mama!

6 best apps for a mama pick-me-up
1 // HAPPIFY
It's like Spotify, but for your mental health. It's built on the premise that being happy and seeing the positive in a situation is a skill to be learned. After filling out an initial questionnaire, the free app determines your current "happiness score". From there, Happify crafts a prescription of games and mind exercises, aimed to help you re-train your thought processes to more positive ones. Its focus is on breaking negative and damaging mental habits and replacing them with new methods of approaching life's trickier moments. According to their research, there are five essential skills required in order to achieve true happiness – the ability to savor, thank, aspire, give and empathise – and Happify swears that with the right training, even the most negative Nellie can do it.

2 // HEADSPACE
If the idea of meditating is a bit of a pipe dream, thanks to having precisely zero time to do it, this is the app for you. With guided meditations starting at just a couple of minutes, the app claims you can carry them out absolutely anywhere, from the traffic jam on the way to work, to the board meeting you currently find yourself in, to your spot refereeing the thirtieth argument between your kids for the morning. Getting mentally fit should be treated just like training for a marathon, and for that reason, Headspace includes a function to track your progress, get rewards and – to ensure you stay on track – the option to link up with a buddy, to keep you accountable.

3 // REALLIFECHANGE
If the idea of having a life coach seems a bit too Hollywood for you, then this is the next best thing. Calling itself a "portable life coach", RealLifeChange encourages you to make notes on how you're feeling, and what you've been experiencing, and then uses your feedback to categorise events based on your responses to them. The app assesses your input and provides insights and suggestions on for how to inject some happiness. A cute bonus function is the use of personal hashtags to help you sort your data, and to make it easier to revisit those happy moments later.

4 // STIGMA
One of the most common complaints of mamahood is how lonely it can be, raising bebes without a great deal of adult company. Stigma has set out to cure loneliness by connecting app users to each other for support. Think of it as technology's take on pen pals. Plus, the app allows you to join its support groups and forums, where you can speak openly about what's on your mind with patient and understanding members. Use the journal function to record how you're progressing, and then watch as Stigma plots your mood improvement.

5 // SUPERBETTER
Any app that lets you choose your superhero name and allows you to function under that identity is already a winner in our book. Superbetter aims to help you bounce back from life's challenges by present- ing you with activities to build resilience and reduce anxiety. By taking on the persona of the hero, you win points and gain power by ticking off the games and tasks presented to you each time you log on. It might be as simple as drinking a glass of water, or as testing as speaking to someone who hasn't been kind in the past.

6 // EXPECTFUL
Described as a "prenatal vitamin for your mind", Expectful focuses solely on the mental well-being of mothers. With over 95,000 followers, it's clearly getting something right, but perhaps the most surprising factor is that Expectful is the creation of Mark Krassner, a 30-something, unmarried dude with no kids. Er, what?
After chatting with his own mum – who struggled with anxiety and depression herself – Mark decided to create a small handful of guided meditations for mums and couples and to share them on a very simple website. Three years later, Expectful now houses hundreds of tracks crafted by meditation expert Emily Fletcher, who works with companies like Google.
After signing up (initially on a free trial then a paid subscription), mothers can choose from themes including physical relaxation, compassion, trusting your body, vulnerability and overcoming challenges. There's also a section of the website dedicated to pregnancy loss, including resources from charities.
At the start, Mark admits he did wonder if he was the right man for the job. "I had fears that people would question my motivations for starting Expectful and mistrust what we put out," he says, "Thankfully I was able to surround myself with a group of strong and insightful mums that make it possible."
Two of the pregnant women that were in the first batch of Expectful's users have since joined the team as employees. "These women encouraged me to trust myself and step fully into the role," says Mark. "Over time I realised that I'd always be okay as long as I kept on listening to what women on our platform were asking for." His most rewarding milestone was a heartfelt note from a new mother who shared how Expectful's meditations helped her when she was hospitalised for Postnatal Depression.
For Mark, compassion is at the core of his career. He is also the founder of the not-for-profit Food for Thought which serves over 80,000 lunches per year to children in the Philippines. He also sits on the board of kindness.org, a not-for- profit researching kindness' effects on society. For every subscription purchased, Expectful offers one to someone in need. Now working with two major universities on research into the impact meditation can have on pregnancy and baby outcomes, Expectful is truly making a difference.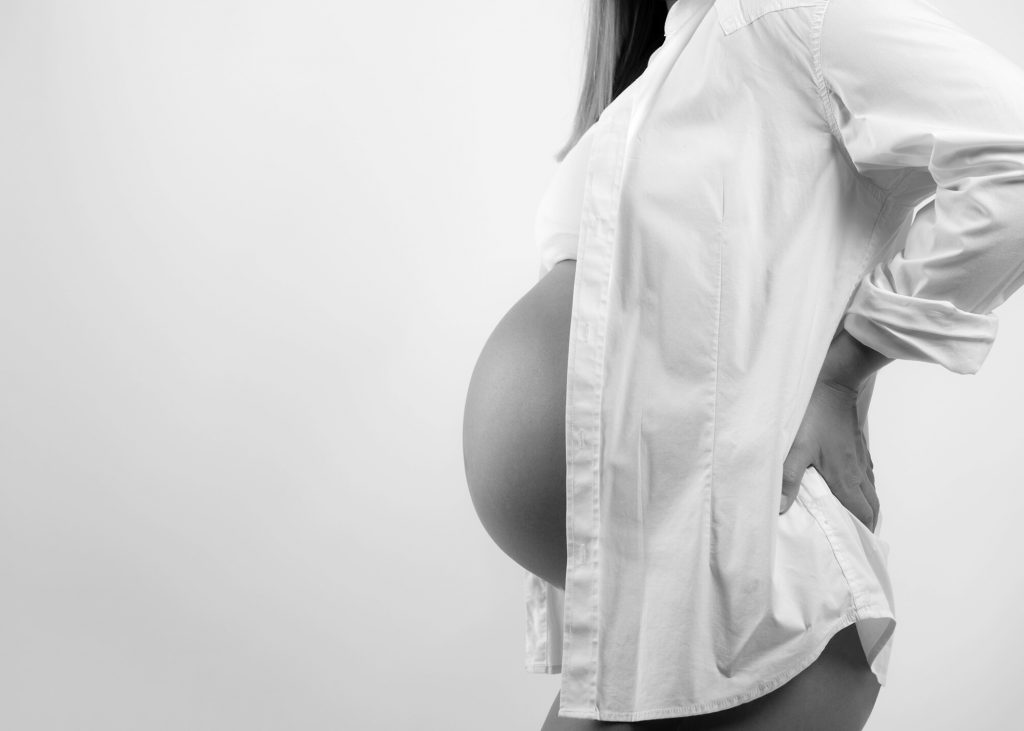 ---